Are you a Social media manager or planning to be? Are you aware of the Social media analytics tools?
We all are aware of the agony of being a social media marketer. First things first, Every SMM is suffering from the constant frustration of selecting an effective social media strategy.
It's 2020 and the market is filled with all sorts of social media platforms. This large pool of social media creates a never settling debate on choosing the right social media for your marketing needs.
This job can be more challenging due to the unusual and diverse interest target audience.
According to Sprout's social index, 63% of marketing investments are influenced by social ROI.
Do you see now, How important social media management has become?

As already discussed in an earlier post, the social media management tool is a prerequisite of modern-day marketing campaigns. Social media analytics tools are particularly significant among the various other social media management tools.

We as digital marketing personnel can't deny the critical role of all the insights provided by the Social media analytics tools. The patterns curated by social media tools are highly influential in every decision made.
Facts based on numbers never lie.

What are Social media Analytics tools?
Any tools that help you by providing social media insights through the presentation of data on various patterns, making you clear about your preference on various Social media strategies. It largely helps you in your decision-making process telling you exactly which approach to follow.
They are also called Social media management tools with data analysis as it's the primary focus.
Why are Social media analytics tools important?
Every business house out there is completely aware of the Social media's impact on their business. It doesn't matter either start-up or mature, everyone is trying to grow their business via social media Platforms.

According to Datareportal's Digital 2020 Global digital overview published on 30th January 2020, " There are already 3.8 billion active social media users and the growth is 9% from the previous."
This report clearly indicates how important marketing on Social media has become.
However, having a clear goal set to achieve the industry standards marketing campaigns can be challenging. There is an absolute necessity of the tool, that will provide you with accurate insights on your performance and strategy.
Sometimes choosing a targeted audience and social media can be tough too. Suppose you have just picked the right social media platform for you now which of the strategies you implemented made the best outcome.

Acting in a short time isn't an option but it's a necessity that is faced often in Social media marketing. These tools help you to plan and build the necessary acute response. It lets you monitor your brand health by viewing the response you are getting on various social media.
These questions to answer by a mere human analysis is quite complex. Hence, social media analytics tools are crucial for your marketing success.
There are various analytics tools out there. Free social media analytics tools are hard to find. We here will be discussing the various native or internal as well as Cross-media platform social media analytics tools.

The native social media analytics tools are completely free to use.

Native Social Media Analytics tools:
Social media companies provide their own analytics tools. It's safe to say that they do an amazing job. But the usability is limited to only one social media.

1. Facebook Analytics :
Facebook layered the foundation of social media platforms. Facebook is at the top of the race. Facebook is always developing new technology. This is why Facebook is among the top companies in technology.
Facebook analytics is a tool that was entirely developed for the Facebook Ads campaign.
If your Facebook page has more than 30 followers then Congratulations!, Your page is eligible for using the full feature of this tool. This tool provides you the clear data about your page and the engagements it is getting.
You can now dive deeper, where and how people are participating in your business. You can even specify your business goals like promoting a website, application, or Facebook page. Targeting the audience was never this easy before.
2. Instagram Analytics:
Instagram is a platform developed by Facebook. Instagram is the trending platform to promote your business. Thanks to the selective and homogenous audiences on Instagram, the ROI is very high.
You need to own a business profile or need to be a huge influencer to use Instagram analytics.
It is not as detailed as the Facebook analytics but is enough to view the basic counter metrics like impressions, reach, calls, emails, likes, profile visits, etc.
You need to access it via an app and that may be a disappointing factor for some.

3. Youtube Analytics:
Youtube is the biggest video rendering platform on the planet. Youtube can be a great source of income. In youtube, you can create a channel and upload any content following the youtube community guidelines.
This is a video streaming platform, hence Youtube analytics helps the users to visualize the performance of your uploaded videos.
It helps you to analyze the engagement rate based on demographics. It helps you to identify the viewer, time they watched your content, and how they got to your videos.
4. Twitter Analytics:
Twitter is quite an influential social media platform. Top politicians, entrepreneurs, philanthropists, you name it you will certainly find them on twitter. Twitter has become the modern-day discussion forum. The tweets are viewed as official statements.
The parameters like numbers of tweets, impressions, profile visits, mentions, followers can easily be tracked by twitter analytics. You can even view the various above mentioned parameters for your individual tweets.
5. Google Analytics:
Google Analytics isn't particularly social media tools but something more. It is a tool that is designed by Google to let you keep track of your website performance. It lets you know the number of users, session time, active users, and many more. It lets you add the different dimensions for data visualization and analysis the way you want.
It's not much help for social media but the limited feature is pretty important.
From the Social menu inside Acquisition, you can easily view the major traffic driving Social media sources. This information is critical as it lets you set the priority for any page to enhance the traffic.
These are quite efficient tools. But the real punch involves managing multiple social media on a single platform. Hence, this necessity takes us to the next subtopic of this content.

Cross-platform Social Media Analytics tools:
Enterprise marketing may involve multiple Social media Platforms. These platforms are very important for broadcasting various Business models. The necessity of managing all the different platforms analytics through a single tool was felt a long time ago. These tools are generally premium ones and some might even include free trials.
Here's our list of cross-platform Social media analytics tools.
1. BuzzSumo:
If you have a keen interest in Social media marketing then, BuzzSumo is not a new name for you. BuzzSumo is known for its highly distinguished content marketing and social media analysis.

It analyzes every piece of your content and helps you make the contents concise and influential. It even suggests you, the necessary adjustments and the right influencer for your content.

It helps you keep an easy track on your Reach, Positive Feedbacks, Content Shares, Conversation, Conversions. You can even analyze your whole site from a social activity perspective. It as well lets you monitor specific keywords.
2. BoardReader:
BoardReader is an application that collects stats from multiple Social media platforms.
The boardReader crawler collects data from different blogs, Message Boards, news, reviews. BoardReader uses different Search bars to keep you updated about different reviews and forum posts. These data greatly add up to social media analytics and often forgotten.

Advanced Search Lets you filter out the results and narrow your analytics. The trendy graph lets you compare the conversion rate among your competitors.
It is completely free to use.
3. Vizia:
Vizia is another great visualization tool. Data is worthless unless a pattern or an understandable graph is plotted.
Vizia primarily focuses on Video interactions by letting you add questions, MCQ, and collect feedback. You can embed interactive videos anywhere on your website. It gains you access to a massive amount of data from leading social media platforms. Sharing data across your teammates is easier with Vizia.
All these great features, absolutely free.

4. SumAll:
The name is making the tool a lot clear. SumAll is another great social media analytics tools that lets you view the data from different platforms in simple correlation graphs. Real-time business monitoring, basic data insights, trending data, sales comparison, adding notes are some of the key offerings.

You can easily integrate this tool with different platforms. Daily email updates make you alert for any necessary changes.
This tool is free of cost hence, making it available for everyone.
5. Snaplytics:
Snaplytics is a tool that specializes in your social media Stories. If stories are your weapon of choice then, this tool might be the best Social media analytics tool for you. You can schedule stories for your preferred time.
Create and manage the engaging posts for Instagram and Snapchat in no time. You can use this tool for auto-forwarding, content reposting, and communicating with your audience.
This tool mainly helps you in the management of stories, track followers, basic insights, Publishing your content, etc.
Conclusion:
The list of Social media analytics tools is never-ending. This is another great industry with lots of great tools around to play with. It may not be possible to buy every single tool. Try using trials provided and choose the right tool.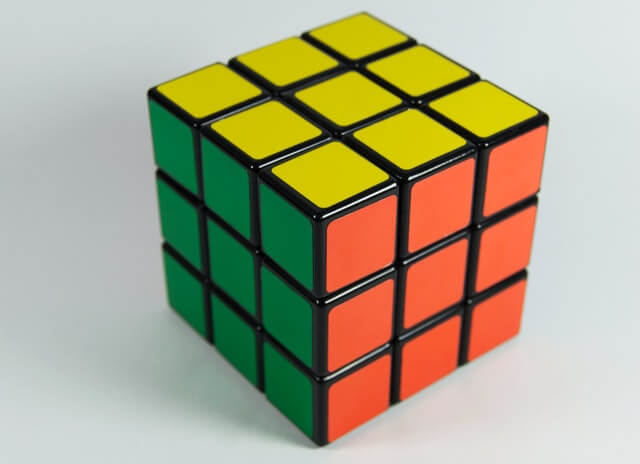 The social media analytics tool is a game-changer for any Digital marketer. Adding a few free tools on your list will definitely help you to overcome the shortcoming of your posts. Achieve new heights of post engagements through these Social media analytics tools.
Share your thoughts by commenting below. Thanks for exploring this piece of cake.