Screaming frog SEO spider tool is probably the most popular term in the SEO community.
What is so intriguing about this particular "Screaming frog SEO Spider tool". Screaming frog is somewhat like ALL in one combo when it comes to analyzing your website. Have you noticed the spider in the Screaming frog SEO spider tool? What does that spider indicate? Let's find out.
What is a screaming frog SEO spider tool?
It is a desktop application that is capable of crawling any website indicating the status of various fundamental components from an SEO perspective.
It a vast software with easy to use interface, that lets you audit any website without any restrictions.
Screaming frog spider tool presents the data in tabular forms and displays all the necessary information like title, meta description headings, images, and many more. It is so specific that it tells you the exact lengths along with their indexability status.
The details pop out so easily that you can easily relate what you are missing in a mere instant.
What is a spider for a Search engine?
Spiders/Crawlersare the general names that are used to refer to the crawling bots.
In other words, Spider is the software bots or minions that any search engine uses to visit every webpage on the internet.
Crawling, indexing, and ranking are the working mechanisms of any search engine. Visiting every webpage is a nightmare, even for google.
That's' when a spider comes to rescue.
They use spiders to crawl and analyze any new and updated content. Imagine a spider trying to web everything comes in its way. That's why exactly the term spider is used.
How to use screaming frog SEO tools online?
Well, you don't use the Screaming frog SEO tool online. Its a desktop tool that you need to install in your desktop pc. Just go this page, hit download, and choose the system you are using to download.
Oh! And make sure to check the minimum system requirement as this software can be resource hungry.
The Advantage Screaming frog SEO spider tool has to offer.
Crawl a website:
Crawling is the very first thing that is to do. Just enter your desired URL and hit crawl, it will start crawling your website in no time. For larger sites, its good to restrict the crawling of sub-section of URL.
To crawl all the subdomains, you must first enable "Crawl all subdomains" from the configuration. If not then the subdomains are listed as external links.
You can use its native Spider crawler that will provide you access to your resources.
The Crawling for the licensed version is unlimited and only 500 to free users.
Dealing with the Links:
Links are important when you are doing SEO. It refers to your domain authority. Links are divided into two categories here in the Screaming Frog SEO spider tool as well.
Internal Links: The links that are linked from within your website.
External Links: The links that you generally imply the source or any other external citation.
Links are a big deal. To have you linked externally, you need to be the authentic source of that product or the only guy representing the brands.
Links are hard to get.
Here in screaming frog, you can checkout HTML, CSS, javascript, images, Pdf files associated with the links. These links tab in the screaming frog offers you a quick look at the problems.
Information like the number of broken links, response codes status, indexability, titles, meta description, the header is easily readable from the table.
You might want to consider your quick response to the URLs with 302, 404's errors. These are the broken links. You should fix them immediately.
Protocols:
Google is now highly concerned with the security of the website. Protocols are the set of rules assigned for transmission of data among various internet layers. Transmission of the information is vital in today's time, especially allot of financial and personal transactions are done on the internet.
HTTPS protocol is recommended for security reasons and this tool tells you the exact number of URLs using https protocols.
HTTP Response code status:
These codes are performance indicating numbers. Internet uses a certain number code as 2xx,3xx,4xx,5xx.
2xx: Success
3xx: Redirection
4xx: Client Error
5xx: Server Error
Status code is mentioned on tabular representation. However, they have a dedicated section indicating the numbers of URLs with response codes.
It accumulates the same response codes carrier URLs and represents in the number. You can check all the URLs with the same status and work accordingly.
Page title, meta description, H1, H2, Images:
Page title, meta description, H1, H2, images are the basic SEO parameters. New advancements are made every day in SEO. These above factors and their influence have never changed. These are the core aspects of SEO.
Screaming Frog tools lets you evaluate all these parameters individually. They are very descriptive of course. These parameters are further divided into categories like missing duplicate, size of images, and ideal length of each parameter. They guide you through the technical aspects of each parameter and lets you make adjustments accordingly.
Canonical:
The canonical tag is a way of telling the search engine that this particular page is the duplicate of the master page quoted between href.
Google knows this page is duplicate and intensional.
AMP:
AMP stands for Accelerated Mobile Page developed by Google and Twitter. If you surf a lot of internet through mobile you might already know about AMP. It helps to improve your user experience.
Sitemap:
Sitemap, as the name suggests, is the map of your Site. It Suggests the structural implementation of your website. It prioritizes your pages according to the priority you assign and crawling frequency as well. It is written in XML format and submitted to the search console.
XML makes you worried?
The screaming frog does the job for you.
Screaming Frog SEO spider tool helps you evaluate all the above-mentioned parameters with various subcategories indicating their properties.
API Access:
Screaming Frog tools give you access to multiple web APIs. You can now monitor all the various API through this single platform. These APIs are, important they help you easily monitor your website.
Wouldn't it be fun, getting all the necessary web APIs in a single platform?
The supported API are listed below:
After the integration of these tools, they will optimize your performance accordingly.
Oh! and here all you need to know on how to set up Google Search Console.
Visualization:
A Visualization is a great option provided by the Screaming Frog SEO spider tool. I enjoy it a lot personally. It lets me visualize the structural layout of any website. It's a great advantage when you need to audit multiple numbers of sites in a very short period. It makes understanding any website a lot easier due to the tree structure it uses. It evens mentions the particular user working on the particular Url which is great for team discussion and makes necessary changes.
Bulk Export:
If you are comfortable working in excel or any other spreadsheet format then this option is for you. The layout or UI of this tool may be quite difficult to understand at a first glance. Bulk export lets you export all the links and their detail in CSV format.
It's now fun to play, isn't it?
System Configuration:
The screaming frog tool can sometimes be very demanding. The resources it may use can be a challenge to your pc. So providing a threshold to resource mobilization can save your pc from a lot of trouble.
The system restrictions that you can use include the following:
Memory
Storage
Proxy
Embedded Browser
Additionally, you also pause on high memory usage by simply checking the box inside the Advance option within the Spider menu. However, this option may only be available for licensed users.
Conclusion:
Screaming frog is UK based company. IT offers a lot of features even for a free version.
Still for the free version, Screaming frog promises a lot. If you own a small business or a website then the free version could be enough for you. If you still want to go premium its costs around $186 per year.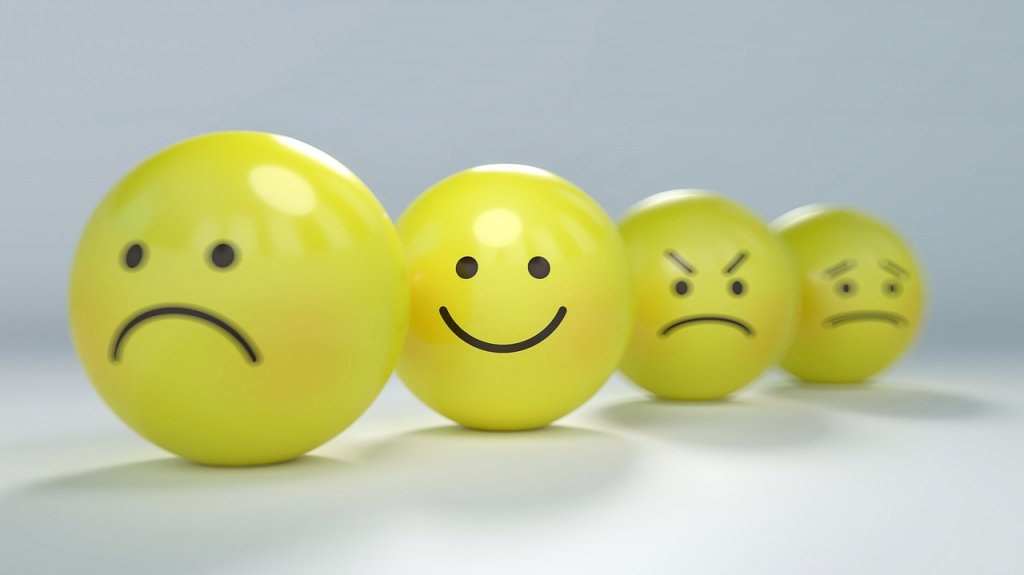 The screaming offers a lot more. It would be impossible to script all that it has to offer. It's a simple tool. I have mainly focused on the free version of this tool throughout this content. This much value, absolutely free is the best offer from any company. Screaming frog SEO spider tool is the best tool any SEO enthusiast can ask for. It's fair enough to say that this is the best tool made available to everyone. When you want to audit any website, then a screaming frog SEO spider tool highly outranks its competitors.
Share your opinions and don't forget to comments below. Thanks for passing by.