Rank Ranger is one among other many contenders in the SEO tool universe. What's so special about rank ranger? As the name suggests can the rank ranger be your SEO ranger? Or rank ranger is yet another hype dramatized by their excellent Marketing team? Can Rank ranger be your daily driver and worth all your money?
Well, let's find out.
In the 21st century, there are varieties of companies with even diversified company needs. Every company out there is struggling to be the best. The struggle is real.
To meet all the demands of modern-day business needs is very competitive, especially when new technology and the trends evolve out of nowhere.
Rank Ranger is one of the many tools out there that promise to fulfill your business needs. The market is a competitive zone now.
Companies hugely rely on SEO strategies and data warehouses for business decisions. One wrong decision on choosing the right tool from this vast pool will leap you miles behind. Taking the right decision for the right tool takes a lot of research and background processing.

Choosing rank ranger was our months of sequential processing. And thanks to our team for research because we haven't looked back since then.

What is rank ranger?
Rank Ranger is a cloud-based system that provides you SEO solutions that your enterprise requires. It is a digital marketing monitoring tool that helps you perform your SEO research based on advanced data analysis.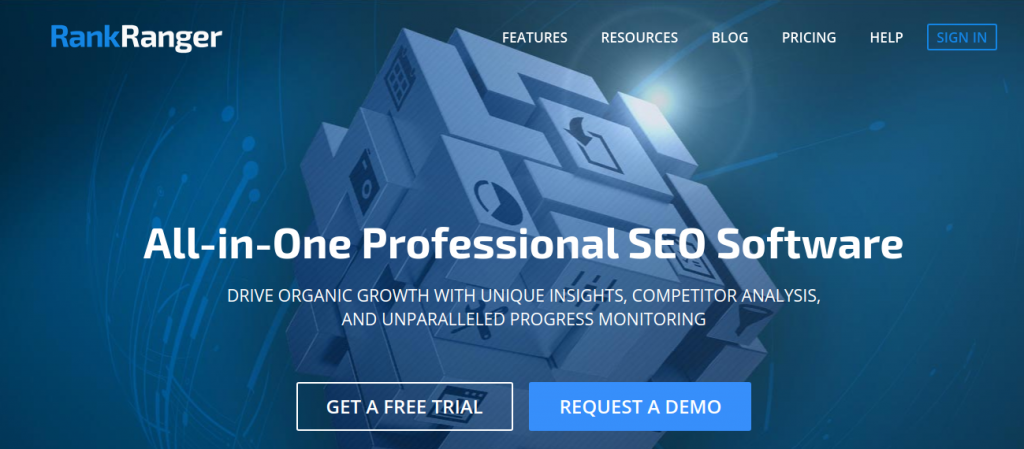 Rank Ranger is a custom and highly scalable SEO software meaning it can be designed by you meeting all your custom requirements and scalable according to your needs.

Why pay more when you can customize the plan according to the way your enterprise demands. Scalability is another big thing in the tech industry, pay as much as you need. Rank ranger is clearly ahead by these distinctive features that it is currently providing.

Consider your pan according to your business need, what else can you ask for?

What Rank Ranger stores under its sleeves?
The tools rank ranger provides surely distinguishes itself from the rest. These tools are highly optimized to meet your needs and are a lot easier to use then they look. Anyone can quickly pick up the speed in just a fraction of days.
It offers a wide range of tools SEO, Marketing, Social Analytics to white label SEO. The Spectrum of the tools is so extensively broad that any of your custom SEO requirements align nice and tight without any hurdles.

You should definitely check these resources and as promised these tools are highly scalable according to your business needs.
Rank Ranger Review:
What Rank Ranger does best?
I am afraid that this list is going to be really long. As there is almost no bound to the quality products and services Rank Ranger offers. Rank Ranger clearly outperforms in this domain. Its something not to brag but to be experienced.

Ladies and gentlemen, hold your horses because you have been warned.
1. Keyword Research :
Clearly, keyword research in SEO needs no introduction because it is one of the most prominent and important parts of SEO. It is the very foundation that SEO is made up of. Keyword research can be a very intriguing factor when it comes to on-page SEO. However, Rank Ranger clearly does the job pretty efficiently. Rank Ranger Keyword Research metrics is the most dynamic and versatile that none other tools surely offer. It is highly customizable. You can clearly choose the dependability matrics by yourself.
Rank Ranger display metrics are:
Overall rank change
Search volume
SERP Snapshot
SERP snapshot is really something that lets you compare your daily stats. You can clearly view your monthly progress by simply comparing the snapshot
These tools clearly focus on organic search and paid AdWords hence delivering the perfect keyword you want in a qualitative approach.
2. Web API Integration:
There's no doubt about the popularity in the API integration over the native analytics the product offers. It is clearly a winner as the user hugely depends on these web API for the analytics and insights of their products. Switching back the tabs between these can be a real hassle especially when you depend on the multiple tools.
Well, Rank Ranger has you covered on this one. You can integrate multiple numbers of tools that include:
And tons of other top APIs. It even lets you manipulate the data the way you want. It also lets you integrate the trending social media like Facebook, Instagram, Twitter, LinkedIn, Youtube, and many more.
There is no denying how important social media can be in your business growth.
3. Competitor Analysis:
Who else in this competitive world can teach you more than your competitor? Nobody is perfect, right? So, is your competitor. You just need to closely relate the loopholes of the mistake they are making. These mistakes can be your key to success. Exceed your competitor in the sectors they are lacking and you can turn the table in your favor. Sometimes this could be a puzzle and more challenging than it sounds.
The real question is how do you perform one?
Well, the answer is you don't. You find someone to do it for you. Rank Ranger is always there to take your burden.
With rank ranger, you can clearly see the keywords they are working on and the keywords they don't. Who knows the neglected keywords could turn out to be your next big thing.
4. More specific search volume:
We understand how painful it can be when you pay tons of cash and yet your tool is only capable of delivering you the range of searches on that keyword. Search volumes in round figures iterate the error percentage exponentially.
You need to be quite certain about the keywords that you tend to work on. The exact figure on your keyword increases the precision of your content. Stop wasting money on these tools and consider using Rank Ranger immediately. Because there is no telling when an unexpected accident can occur when you are short in number.
5. White-labeled SEO dashboard:
If the Dashboard of your control system is a deal-breaker for you then Rank ranger will surely surprise you with its modularity in its dashboard. If you clearly want your dashboard to meet your standards then look no further. It lets you completely customize the dashboard the way you want it.
Rank ranger dashboard is a 100% white label and gives you full control over its interface. You can even design automated pdf reports using the built-in template and even can customize it.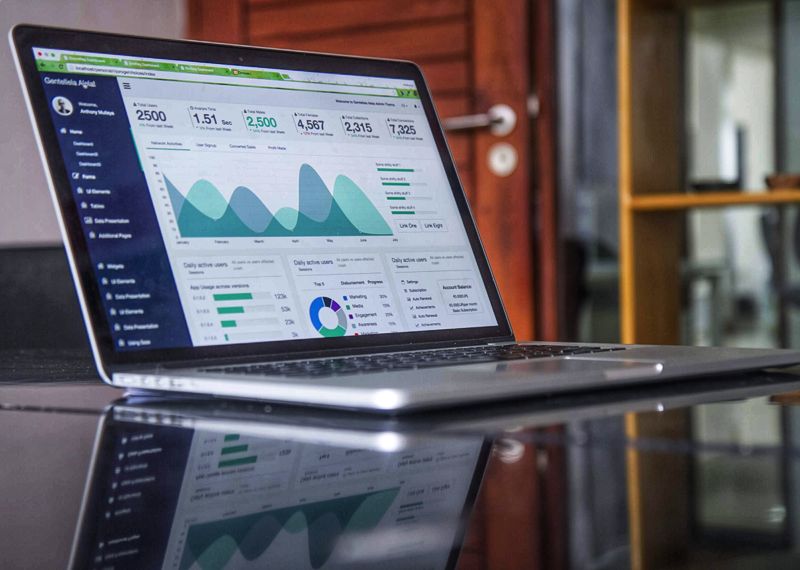 Providing a Dashboard to your clients was never this easier. Provide your client their own user portal to your system and display what you want.
6. Local Ranking Accuracy:
Local SEO is " on the start go" action that any business consultancy would do. Imagine your business has all the potential yet lack the local trends and customs, which would be very disturbing for your business. Delivering the business locally enhances your business growth and reduces your expenses.
The keywords tools with the rank ranger surely provide you all the long-tail keywords for your local SEO. These keywords are quite potential ones as they are developed by the end consumers. Who knows the needs of the consumer better than your own consumers.
However, you should be certain that you are logged out of your Google account because they can largely influence your results.
7. Data visualization:
Data is the source of information. You must be aware of how important the data in this day and age. The world is flooding with data. There is an abundant amount of data to work with. But processing data according to our needs is another big challenge.
The data visualization lets you unearth the facts beyond any recognition. Manipulating data is all that matters. Here in rank ranger, you can define the data matrix the way you want it. If you are obsessed with data and use data to make every decision then no other tools can be this handy. Different Graphs and widgets are available to easily manipulate and study the data.
You can manually set up these graphs to visualize the data related to keyword, rank, PCC, and other KPI as well.

The other features that are worth mentioning are:
Mobile SEO
Link manager
Landing Pages
Social Signals
Enterprise Marketing solutions
Brand Visibility
Keywords Grouping and tagging
Technical SEO audits
And many more
This list never seems to come to an end. Hence Rank Ranger is a richly featured-packed SEO tool. The customer Support of rank ranger is one of the best out there.
What needs to be improved?
Nobody and nothing is perfect. However when you cover most of the domain efficiently then there is less to discuss the cons. The same is the case with the Rank Ranger. There is very little to complain about but these are the valid points that can't be neglected.
1. Mobile Performance:
The mobile user experience is quite disappointing. Quick checking the rank ranger in your mobile device isn't a good idea. I believe the mobile version is not optimized properly.
Come on Rank Ranger you can do a lot better.
2. Layout updates:
It can be a real trouble when you are used to the particular interface and suddenly after some minor updates your Layout Completely Changes. This is not a nice thing to do with your dedicated users Rank Ranger. At least you can keep track of the previous structure and keep things nice and easy the way they were before.
3. Lack of efficiency in other SERPs Pages:
Is it just me or is everyone noticing the lack of efficiency in bings SERPs? Well, Google is completely fine with it, but I am not sure about other SERPs pages. I would be delighted if I were wrong about this. But I think it still counts as a valid con for me at least.

Conclusion:
Rank Ranger is definitely a king when it comes to SEO tools. It is like a swiss knife capable of multiple numbers of advantages with fewer disadvantages of course. It's like an all in one combo tool for me and used on my every project. I definitely recommend this tool as your daily driver.
What are your thoughts on Rank Ranger? Please keep me updated by commenting below.
Bye until we meet again on the next topic.