If you are reading this, then you are in desperate need of a potential email address generator. But why in 2020 we still need an email address? Is it still wise enough to invest your money and time in an email finder tool to only generate the simple email address?

The very definition of the internet started from an email. An email has still managed its Karizma over time. Lots of messaging systems have developed over time but none can ever replace our email.
Have you never used an email address in your life?
Well, most of people use email addresses as their identity on the internet. Most of the online portals use an email address as login credentials. Email address is seen as the official contact information of the person. The organization's email address of any person is greatly important.
Most of the official statement, decision, and conversation is announced on email. Mailing any proposal is regarded as officially standard.

If you are thinking of expanding your business and adding up new clients then email marketing is great to start with.
But the real challenge is finding a valid email address of any organization.
Don't worry, email finder tool is here to rescue you.
Humans have crafted a solution for almost every problem. Clever humans!

What is an email finder tool?
These are the simple online tools that will generate you with the potential email address for your business purpose.

Is this tool helpful?
If you ask any of your marketing friends, then they will tell you how tedious finding someone's email address can be. They rely greatly on an email address just to start communication or for various marketing campaigns.
These tools will simply find you the email address by adding the employee and the company's name.

I have tried to focus on the free tools here. Hate to break it, the tools are n't completely free. They offer you certain usage limits. After all, everyone wants money.
1. Hunter :
Well, it's fair to keep the hunter on top of our list as it tops our SERP page. It is also a premium email finder tool as it is easy to use. It suggests the email by simply adding up the employee name with the corresponding company the particular employee is working on. It easily integrates with your browser via extension hence produce the email address in a Single Click.
You can even organize a mass email campaign which is pretty handy. Email verification makes sure the validation of the email you are looking for,
Sometimes the email might be irrelevant and the cost is too high.
2. Aerolead:
If you are looking for prospects and leads with their contact info, then Aeroleads can be your partner. Detailed information about your target is the biggest selling point of Aeroleads. Emails generated are pretty accurate and can be perfect for B2B data acquisition campaigns.
However, Aeroleads needs to update to their UI for a better experience.
3. Any mail finder:
It definitely stands in our email finder list. Any mail finder claims to return all your money if the data of the prospects are not valid. You see how confident this Company is.
That's the confidence we all need.
This tool is used by many out there in the market thanks to the above-mentioned slogan of course. Well go on and try it yourself.
4. Prospect:
This name "Prospect" is not new when you are constantly searching for an email finder tool. This tool is also known as LinkedIn extractor as it does the job pretty swiftly.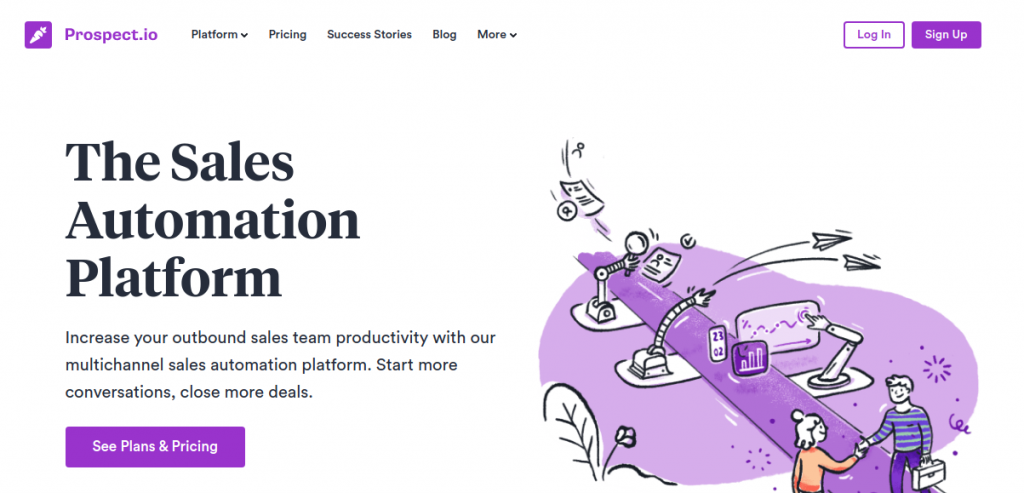 There is no denying its one of the best email finder tools out there. The data are pretty accurate and the UI is nice and easy. I use it every single day.
5. Lead Gibbon:
Lead Gibbon is yet another efficient email finder tool capable of delivering data based on the title, location, and industry. When you find your email address and other data you can just export the data in a single click and share it easily.
It promises to find you over 20 million prospects' email addresses along with their contact information.
Wrapping Up:
Most of the email finder tools mentioned here are placed by my personal preference. Every tool is capable of delivering decent results. They are easy to use as they can be used as browser addons. They are compatible with every browser available in the market. They also provide free trials so you don't need to rush choose the tools whichever you like and suits your budget.
Email marketing can be a great kick-starter approach before starting any conversion.
If you want to know more about free SEO tools then we have already covered that for you.
Thanks for passing by oh! And don't forget to comments below your favorite email finder tool.