What is Google My Business?
Google my business is the way of telling Google about your business and the services you are offering.
It's a free tool by Google that lets you add your business that will ultimately be featured in SERP indicating various information about your business.
If you are running any business, then the first thing you would want to do is push your Local SEO. Business starts locally. And adding your business to Google My business is the very first way of doing so.

Why go Local?
When any person searches for any products or services they want them to be available locally. It's good to have things working out near you. It's common to convert to the services near you.
The services and products are easily accessible, effective, and cheap. These are only a few of many other reasons to enhance your Local SEO.
Providing Services on the local level is also more feasible and practical.
And look in your internet history, you will definitely find a query with the "near me" keyword attached. It's a general tendency of any person to access the services that are available within a few minutes of travel. They save both time and money.
Society forms a city and cities form a nation. So, building society makes a nation strong. The same philosophy can be implemented in your Marketing Strategy.
Working on local SEO was never this important. It ensures you are found when you are needed by your potential clients.
And the conversion rate is quite high too.
We love reviews and everyone else does. When we are buying or acquiring any services then reviews are the first line of trust to the end-users. Nobody would just jump into your office without doing any background research.
If you haven't been yet reviewed Digitally then it's definitely the right time to work on your Local SEO.
Why Google my business?
Well, everyone googles. If you want to be noticed digitally you need to be on google.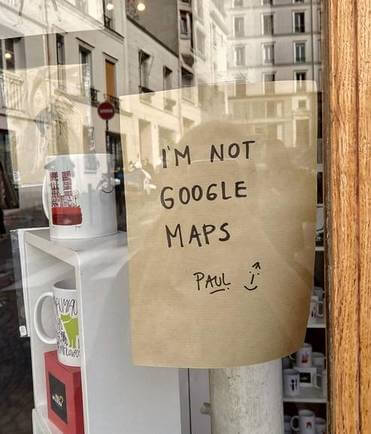 Besides, Google uses various tools to feature your services. Google my business boosts your business in Google's Local Pack, local finder, Google Maps, and organic ranking too.
It also lets you analyze the number of people viewing your services.
You see how much google cares for your business.

Google my business Setup:
The first thing before google my business setup is to do a google search for your brand name. It's just a way of verifying if your business is already listed in Google.
Sometimes you may not be aware of it but your business might have already been listed in Google.
This is because Google is largely dependent on user data.
One of your clients has already dropped by to provide the review or added you on google maps. Chances are you are already there. You now just need to claim the business.
There's one huge criterion to sign-up in GMB(Just Kidding 😜 ).
Like most of the Google Services, You just need to have a google account to get access to GMB.
And you are not already in Google then you can just log in to Google My Business.
Here's google my business Login page:
https://www.google.com/business/
Steps to Follow
Once We sign-in with our Google account, we can now cross verify if our business already exists. Just Type in your Office name.
If Google hasn't already listed your business, then click on the create a business with this name in the dropdown. 
You will now see your preferred name in the business's name. Click on Next.
You now need to pick up the category that your business lies in, for me it's the bakery. You can see the drop-down suggestion matching your business category. This step is particularly important as the listing will depend on your business category.
"Do you want to add a location" will be the next step. Location is crucial for local SEO. However, if you don't operate with a physical store you can simply click No. (It's a Yes for me.) Remember Some business categories require a location. 
You need to now add your address manually. Please fill the fields with your locations. Make sure the data you have entered are valid.
Now you will be presented to the Google maps, try to enter the precise location.
This step is important as these options let you choose the delivery option that you may provide. If you don't have any physical store, then you should definitely choose Yes.
Add the location that is within your range for delivery services.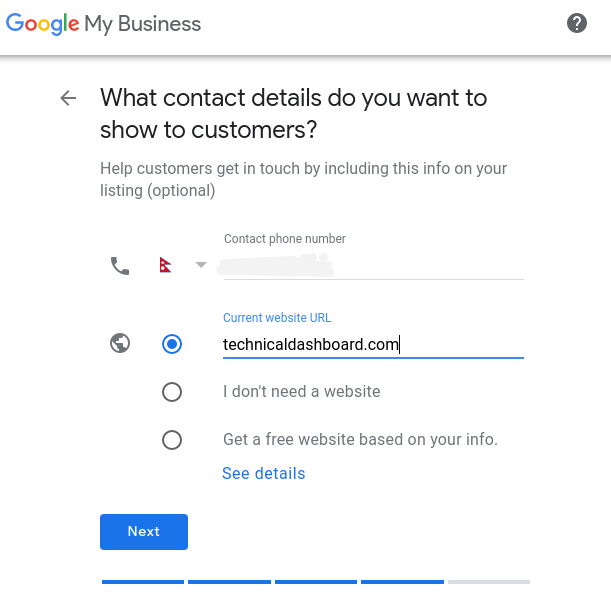 How would a business survive without contact details? Fill up your contact details and your website.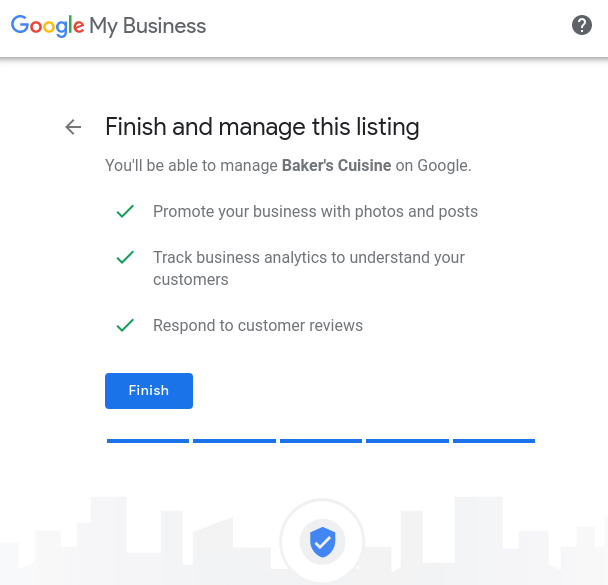 Just click finish and we are done for now.
Verifying your business gives you access to various features so it's wiser to verify your business. Google recommends the Verification by Postcard by Mail.
It may take a few days for you to receive the verification code.

Google my Business Optimization:
Do you think that simply adding your business to Google my business will do the trick?
Well, that's the regular stuff everybody does. If you want to stand above from the rest then you should consider doing these following steps.
Fill up all the missing information about your organization inside info and make sure the Name, Address, and Phone numbers are consistent throughout the internet.
Photos and videos are important here. There are different categories of photos you can upload. Just upload as many photos as possible.
You can post different posts that will appear in the sidebar listing.
Enable messaging by verifying your number. They appear in the SERPs. This feature makes it easier for your clients to
Consumers are more likely to acquire your services if they can find a positive review. So, working in a review should be your top priority throughout the process.
Final Thoughts:
Do you want your business to really outperform your previous sales graph? Then, making your business visible digitally is now easier with google my business. Google my business is google's way of making you visible locally. It not only enhances your brand value but also increases your business to the next level.
Make sure to comment below if you like what you just read.
Our Journey never ends with you. Check out these awesome content that we published already.

Explore More on SEO