Let's be honest here. It's a hell of a ride for creating new content. Picking up every line to create content is a pain. We refer to lots of online resources and some sections just stick on our head so hard that we happen to write the same content.

This action of yours just created duplicate content.
Duplicacy is viewed as a serious crime in the SEO ecosystem. No matter how hard you try to fabricate the content, if it's a duplicate one then it's no use.

Content is always a key to success to the website. On-page SEO is based on Content optimization. There is no escaping from the importance of the contents.

Google hasn't indicated specialized penalties however your page can be removed from indexing. Duplicate Content in SEO is more hazardous than we can imagine.
It wouldn't be nice to gain credit for other's work.

What is duplicate content?
When the same patterns of words appear in more than one page across the same or different website, then the content is said to be duplicated.
In other words, It indicates the exact same copy of the content in different places.
Remember back in school days, when we used to copy the notes of our friends along with their name and identification information.
It sounded silly and funny, right?
You could easily point out the source of the content (you copied) by yourself. Our teacher used to punish us both for getting duplicate content.

Duplicate content in SEO
Duplicacy was never a good idea. Duplicate content in SEO is also certainly not the appropriate thing to do. Google and other search engines don't directly penalize you. But there are lots of ways of being punished here.

Google and other search engines want the user experience to be good. A user finds the distinctive content more valuable and enjoyable, so does google too. Search engines want every content to deliver unique content with its own set of attributes.

Google indexes and promotes unique content at exponential rates.
If your webpage contains duplicate content then google finds it irrelevant to rank your pages as this information containing pages are already indexed. There is no point in keeping the page with the copied content.
Let's consider an example if your content is unique, but the same content appears in two or more URLs.
Google finds this situation hard to classify the original content. A scenario of ambiguity appears within your own resources.

In such cases, google neglects both the content. Your content was about to get ranked, but google got confused in the middle.

Duplicate content in SEO causes your page to be penalized (which is rare), negatively ranked, or deindexed.
Duplicacy also promotes rigorous user experience which indirectly affects your SEO

Causes of Duplicate Content
Sometimes things happen accidentally, not intentionally. Nobody wants to create duplicate content within their own website. There are many reasons for having twins content, and most of them are technical. Some of the reasons are stated below:
Developers tend to recognize the content based on their database id rather than URL. Misunderstanding the scope of the URL is a reason for a duplicate.
The session id provided to the users tends to create a new URL as each session-id is unique. Hence the creation of a new URL for the same content gives the duplicate content.
UTM tracking codes are a great way of tracking your traffic. But there are some disadvantages too. UTM tracking code makes a unique URL; hence may result in twin contents.
Avoid different versions of the transfer protocol like Https, Http, etc.
When there are multiple numbers of comments then comment pagination is necessary. This creates a possibility of having duplex with the extension of the comment pagination URL.
There is a slight disadvantage to everything. If you are using a WordPress site, then tags and category pages might just auto-generated. This is another huge contributor to duplicate content.
Best practices on Duplicate content in SEO
It is very normal to have duplicate content on your website. Generally, this is due to the technical issues discussed above. These are the best practices that can be used to avoid duplicate content.
When there are multiple numbers of URLs having the same contents, then it's better to use the canonical tag. The canonical URL is the way of telling the search engine that this particular URL is the original URL. Google prioritizes the canonical tagged URL for ranking.
The most effective way of avoiding duplicate content is not writing duplicate content. Keep track of all the contents you write and verify the new content topics.
Another effective way of minimizing the effects of duplicacy is by redirecting the duplicate contents to the canonical URL. You should also redirect the Http to Https.
You should disable the comment pagination features.
Using 301 redirects is the most effective way of fixing duplicate content.
If the above options don't fit in and you can't just afford to lose the content, then you should merge the different content into one huge content.
Avoid auto-generation of tags and categories by indicating "no-index."
Tools to check for Duplicate content in SEO
1. Plagiarism Detector:
It's the first thing you would do after writing content. Plagiarism detector makes sure that the content you are about to publish is unique. There are lots of plagiarism detector toll, but small SEO tools plagiarism detector is my favorite.

2. Siteliner:
If you are searching for a tool that would audit your whole site for duplicacy, then a siteliner is the right tool for you. It helps you compare each and every URL present in your website and points out the exact quantity of the duplicate content.
Try siteliner from here as this is a free tool.
You will be amazed to see how cool this tool is.

Conclusion: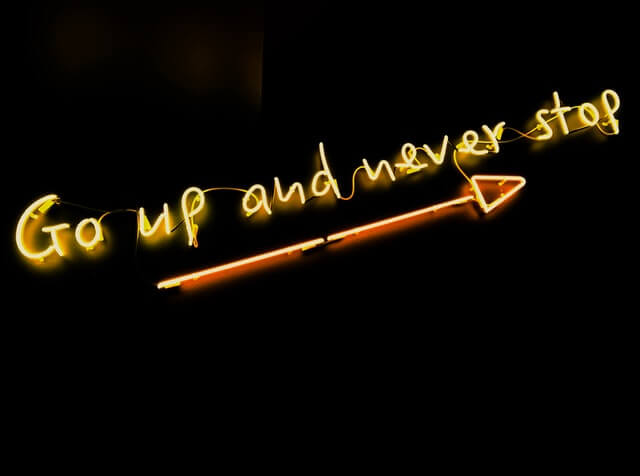 Duplicate Content in SEO is an issue, but it's not permanent. Duplicate content is like a negative catalyst that always impacts your SEO. Using a tool helps you optimize the content accordingly.

Keeping your eye open to the contents and being careful before picking a content topic is the easiest and the best topic to avoid the Duplicate content in SEO.

Thanks for going through. I hope you enjoyed it. Comment your thoughts below and let us know how you feel about duplicate content.

It is not always necessary to say bye. Just stick with us.

Continue Reading: