Do you want your website to rank at the top of search engines? But don't know How to start? Free Keyword research tools are everywhere, but are you using the right one?
While there's sure to be a lot in your mind, make sure that you spend enough time on keyword research to guide your content strategy.
Maybe you are thinking about how to research keywords?
Hey, you don't need to be worried, this guide is for you.

7 Best Keyword Search Tools
1. Google AdWords: Keyword Planner
2. Soovle
3. Ubersuggest
4. Keyword Tool
5. Answer The Public
6. Wordtracker Scout
7. Google Trends
Best Keyword Search Tools
Keyword Research is used to understand what your target audience is searching for and what it will take to rank for those keywords.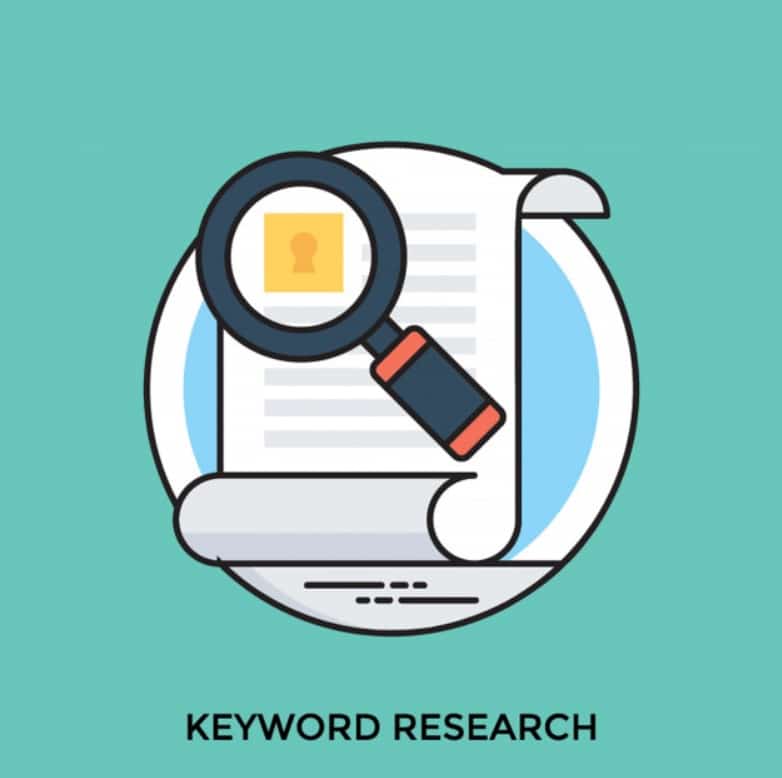 Are you ready to take advantage of these free keyword tools to gain keyword ideas and produce quality, useful content for your readers?
Then let's get started.
Google AdWords: Keyword Planner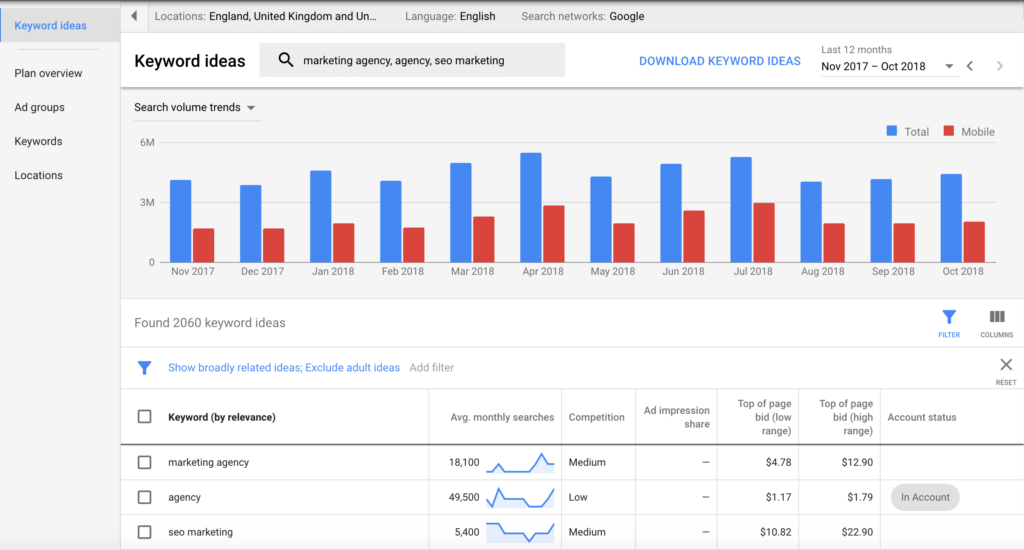 Google Keyword Planner is a perfect choice for the top spot, this free keyword has been a favorite for many years. It is a good choice for you when starting a new website, and also can be your best friend as you grow and produce more content.
The data you get from google keyword planner comes straight from Google which is the search engine you're most likely to target when optimizing your website.
The first step is just simple. You have to enter your keyword into the search box. From there you will get all the keywords you need. In this free keyword research tool you'll also get average monthly searches, competition, and suggested bids.
Here's how to set up Google Keyword Planner for Free and 7 valid Checklist for Keyword Planner that you can't ignore.
Soovle
Soovle, a free keyword research tool provides autocomplete suggestions and best keyword ideas from a variety of sources such as Google, YouTube, Bing, Yahoo, Amazon, and many more to help you boost your search volume.
The very first thing you need to do is choose your source. Google is the default, but you can easily change it, by clicking on one of the many other icons
And the best part of Soovle is you can easily save your favorite keyword ideas with Soovle's "drag & drop " saved suggestion features. Then you can download your favorite keywords to a CSV file.
And you know, the best way to use Soovle is to experiment with a variety of keywords, while paying close attention to the result from each source.
Soovle is a simple, quick, and efficient free keyword research tool.
Ubersuggest
Ubersuggest is also one of the best keyword research tools which provide you all the keywords and data that you need to make informed decisions.
Ubersuggest also provides you with other keyword ideas that are hardly available elsewhere.
You will also get key data in each keyword, including monthly search volume, average CPC, PPC competition, and SEO competition.
The very first thing you have to do is type in your keyword to this keyword tool and click "suggest". This will generate a list of keyword ideas that will help you in content.
Keyword Tool
Here's another best alternative to Keyword Planner and other Keyword Research Tools.
Are you obsessed with keyword data mining?
Then definitely the Keyword Tool is for you. It provides you with more keyword suggestions and ideas.
And also you can easily filter, drill-down, or expand the result to find the right keywords.
If you want to see your competitor's keyword ideas, then just enter a competitor's site and the tool will generate a list of keyword ideas of your competitor's site.
It helps you to find great keyword ideas using Google Autocomplete.
Answer The Public
Answer The Public is a free keyword research tool that you are definitely looking for.
It helps you to find questions, prepositions, comparison, alphabetical.
The free plan lets you search for three keywords daily, which is decent for someone looking for a free option.
You will also have an option to select countries and languages. But what it lacks is the keyword Volume, and if you are ok with this then yes "Answer The Public " is for you.
Wordtracker Scout
Have you ever analyzed the fact that your competitor can provide you with the best keyword data?
You already have noticed that there are many tools that help you generate more keyword data.
But Wordtracker Scout not only provides keywords but also provides all the keywords that are used in your competitor's sites and dig around for keyword data.
However, this can be time-consuming but you will get a better idea of the primary and secondary keywords.
This tool is a high powered Chrome extension that ensures your success. But you have to install the extension, and visit a webpage after that hover over the content and hit the "W" button. Then this will generate all the keywords that are used in that site.
Google Trends
Do you ever wonder what people search on Google and how it changes over time? If you wanna know then Google trend is the most helpful tool that will help you.
Google trends is a free keyword research tool that offers great data directly from google. You can trust all the information such as keywords popularity, Interest by region, and related queries.
This is the one tool that lets you see keyword popularity in different countries. But it does not provide the exact search volume numbers for keywords which is the biggest weakness of Google Trend.
Final Thoughts:
Do you want your website to rank on top of search engines? Then keyword is something you need to work to rank better on Google.
Do research keywords on all these free keyword research tools that have been mentioned above. It will help to rank your website on top of the search engines.
Make sure to comment below if you like what you just read.

Explore More