The customization prospects on Android devices have always provided users the independence to choose. You can customize your phone look and feel unique. You can skillfully customize Android or root it for complete control.
You'll find tons of cool stuff once you start customizing your Android device. The customization involves widgets, custom lock screens, custom keyboards, navigation bars, and so on.
Why you should Customize Android?
It is not only about the look and feels of your device as you want. Besides that, you can attach more functions or hold it as minimal as you want.
And if you customize android rightly, you'll get a better Android experience.
Top 5 Ways To Customize Your Android Device
So here are the top 5 ways you can customize Android the way you want and make it your own:
1. Experiment with widgets
Widgets can be useful- whether it's a calendar widget exposing your upcoming schedule or a media player widget with playback controls, they save you having to jump between quite so many open apps.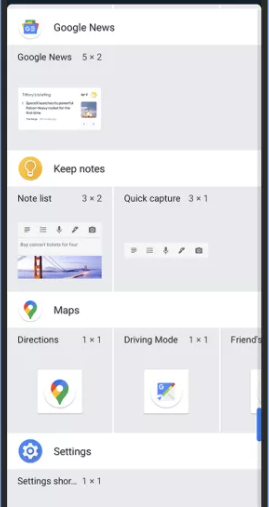 Of the default Google ones, Keep Notes and Google News are deserving to get a look.
2. Apply a different app icon pack
Another customization facilitated by launchers is the customization of app icon packs. When you observe apps Viral and Delta on the Google Play Store, you will get these are the apps that will list the launchers that will help you in the app icon customization.
Icon packs switch all the app icons on your home screen to match one particular style or theme, and they often come with the following wallpaper. Look around the various options; you will see they can change the appearance of Android truly.
3. Switch to the dark side
While talking about themes, Android now includes a dark theme, which will change the look and feel of the interface. You can find it in Settings>Display>Dark Theme.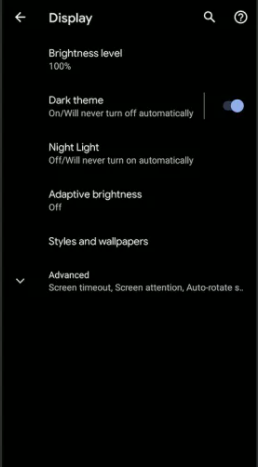 You can switch the Dark Theme on and off manually, or you can schedule it to be enabled and disabled. Tap on Schedule to set up timings or to have dark mode automatically kick in between sunset and sunrise in your location.
4. Change up the wallpaper
If you spend a lot of each day staring at your phone's wallpaper, make sure it's something that you love and inspires you: you can change the wallpaper by long-pressing on a blank area of the home screen, then click 'Wallpaper'>Styles & wallpapers.'
When you've chosen an image, you have the option to set it as your home screens, your lock screen, or both. Plenty of phones come with an amazing collection of wallpapers already available. Also, you can take a look at free image sites such as Unsplash and Wallhaven for backgrounds.

5. Root your Android phone
Rooting your Android phone remains the only option for the ultimate in customizing android. Rooting an android device will void your warranty, but it gives you features and refinements, the freedom to do whatever you like with your phone.
Having root access means you can remove the bloatware that comes pre-loaded on some Android phones. It also opens the possibility of flashing a custom ROM. You can even install a different OS.
---
Here, we have provided you an overview of the Top 5 Ways To Customize Android The Way You Want In 2020|2021. Now, it is up to you to take the next step. If you have any queries regarding the following topics, please feel free to ask us in the comment section down below. Don't forget to share it with your friends if you find it helpful.
You may also want to read: