Using Wi-Fi hacking apps for android or simply Wi-Fi Networks hacking through Android is an integrated part of learning the basics of penetration testing and ethical hacking. Wi-Fi is the most dependable source of fast internet and provides better accuracy than a mobile network or Hotspot. We all chat using Wi-Fi, and today, Globe connectivity over the internet is connected to Wi-Fi.
When you join the world of Ethical Hacking, you would understand that the most common skill that you would need in hacking is Wi-Fi hacking. So, here is the list of best Wi-Fi hacking apps for Android to test network security and vulnerability:
Best Wi-Fi hacking apps for Android
Disclaimer: The 14 best Wi-Fi hacking apps for an Android discussed below in the list are only for educational objectives and one is supposed to practice them to test their Wi-Fi security. Hacking or trying to decipher someone else's Wi-Fi security without authorization is a serious criminal offense for which one might have to pay a fine or even go to jail if the crime is big.
Wi-Fi Hacking Android Apps List
Nmap
Nmap for Android is one of the best Wi-Fi hacking apps for Android for hacking Wi-Fi and analyzing possible hosts, services, packets, firewalls, etc. The major highlight of this app is that it functions over both rooted and non-rooted Android devices. It is the personal favorite of ethical Hackers for network exploitation and locating vulnerability.
However, to enable advanced features like SYN scan and OS fingerprinting, one must need to root an android device. Nmap is also accessible on other platforms such as Windows, Linux, etc.
Download Nmap here.
WiFi WPS WPA Tester
WIFI WPA WPS Tester Android app is one of the most famous Wi-Fi hacking apps for Android, which was developed by Saniorgl SRL to analyze the Wi-Fi networks for vulnerabilities. This app is useful to examine the strength of your Wi-Fi security system against hackers.
Known for its ability to breaking security, this app analyses the connection to Access Points with WPS PIN, which is estimated utilizing multiple algorithms like Zhao, Blink, Asus, Arris, and so on. This app requires Android 4.0 and up forgetting worked, and luckily is available on the play store.
Download WIFI WPA WPS Tester here.
WIFI Kill
WiFi Kill, as its name, kills Wi-Fi by impairing the internet connection of a device, which is one of the most common Wi-Fi hacking apps for Android. This app has a simple and efficient UI to let you get free of those who hack into your network.
Just use the kill button to finish the internet connectivity of unnecessary users. Utilizing this app, one can also see what different users are browsing and downloading within a Wi-Fi network. You can also control the volume of data access by a specific user within the network.
Besides, this wifi hacking app displays you the traffic used by a device to control network usage and save data by taking the traffic of websites visited by others. Wi-Fi Kill lacks root access and works on almost all Android versions.
Download WIFI Kill here.
Kali Linux NetHunter
From the makers of Kali Linux, Kali Linux Nethunter, operated by Offensive Security Pvt. Ltd is an open-source Android penetration testing app that lets its users overcome the problem of configuration files.
There is a disadvantage in this app that here kernels provided in the app do not support 802.11 wireless injections by default. Using this hacking Android app for 2020, you require to install Kali's Wi-Fi tool to go ahead with the process.
The configuration interface of this app lets you look after the complicated contour files. Its custom kernel that sustains 802.11 wireless injections, USB MITM attacks, HID keyboard (Teensy like attacks), one-click MANA Evil Access Point setups, and so on. That presents Kali Nethunter as a must-have Wi-Fi hacking apps for Android.
Download Kali Linux NetHunter here.
Zanti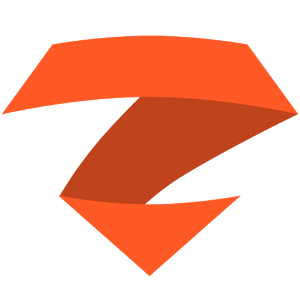 zANTI, of the line of Zimperium, is one of the mobile penetration testing Wi-Fi hacking apps for android that allows security administrators to find the size of vulnerability(accessibility). Its simple UI & many powerful functions make it simple to use for their users (especially beginners).
Its W-iFi scanner displays access points with an identified default key configuration in green. Users can restrict the target to reach any website or server using Zanti. The user can identify the loopholes in your network and make amends by following such methods practiced by cyber attackers.
Download zANTI here.
WIBR+
If you are seeking Wi-Fi hacking apps for Android to test the protection of the WPA/ WPA2-PSK Wi-Fi network, WIBR+ is for you to test the defense and integrity of Wi-Fi networks. This app uses Bruteforce and dictionary attacks methods to hack Wi-Fi. Furthermore, the WIBR+ gets used for deciphering Wi-Fi keys. This Android app has got some complex methods, that you cannot practice in any other Android app of this type.
Based upon your preference and network, you can choose a variety of alternatives–lowercase, uppercase, numbers, and special characters–for performing the attack, and being dependent on your password strength, it needs time and cracks the password.
Download WIBR+ here.
AndroDumper
Androdumper is another one of the trusted Wi-Fi hacking apps for android that you can download. The app is simple to use and does not even require to root the device for it to operate well. When the user installs the app and opens it, all accessible WLAN networks gets displayed, and after that, the user selects the Network and press the No Custom PIN option.
After waiting a few minutes, the app shows the Wi-Fi key. Last but not the least, this app notifies the user when WPS Wi-Fi is in their phone range. Besides being available in the Google play store, this app is also available in the iOS version.
Download ANdroDumper here.
Aircrack-NG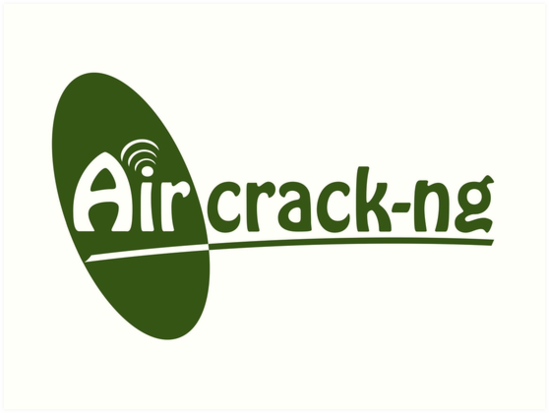 Aircrack-NG might not be the famous and best Wi-Fi hacking apps for Android in the present context but is used to assist its user to hack the WiFi network. The sad part is that Aircrack-NG is not accessible on the Google Play Store so, users have to download it from XDA-developers or GitHub. Users can practice this app to hack a Wi-Fi network when it is weak on security.
This app is one of the best Wi-Fi hacking apps for Android by many
Wi-Fi hackers and comes with all the necessary features which you require to decipher a Wi-Fi key. This app consists of WPA/WPA 2 -PSK Cracker & also an analysis tool for analyzing wireless LANs.(Local Area Networks). The device needs to be rooted to get it worked.
Download Aircrack-NG here:
Option 1 Github, Option 2 XDA-developers.
Fing Network Tools
Fing might not be one of the best Wi-Fi hacking apps for android but is a professional App for network analysis that presents the possibility to monitor who is connected, potential vulnerabilities, and intrusions from the Android phones that are getting used regularly.
This app is advanced if you are into system testing and checking network security standards. The users of this app can test the speed for both Wi-Fi and cellular networks. It lets you adjust users' home networking to the advanced level. This app lacks root access to android phones. If a user wants to understand how a network runs, one may not find a better app than Fing.
Download Fing Network tools here.
NetSpoof

NetSpoof is a licensed app under GNU GPNv3 and currently only operates on rooted android devices to execute certain actions. If the user utilizes a custom ROM / OS like the Cyanogen method, the user can try using this app also. Whenever any debate starts over how to sniff others' Wi-Fi using Android devices, the mention of Netspoof, or simply Network Spoofer, appears earlier.
It is one of the Wi-Fi hacking apps for androids that allows users to change the website and control other users computer's internet website, which shares the same Wi-Fi Network. The only intention of this app is to inform users how effortless it could be to destroy the network.
Download NetSpoof here.
ArpSpoof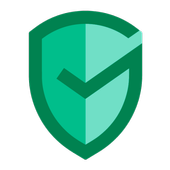 ArpSpoof is another easy-to-use app on the list of Wi-Fi hacking apps for Android that comes with a simple UI & uncomplicated features. As supposed, Arpspoof for Android allows users to redirect traffic on a network by simulating the ARP replies of other people through broadcasted spoofing ARP Messages.
This app is developed for Network Auditing further its features as one of the best Wi-Fi hacking apps. However, there is the only sad part is the official GitHub pages do not provide a ready-made APK. Alternatively, the users have the choice to develop the APK on their own or utilize the C-based binary on a terminal emulator.
Download ArpSpoof here.
WPS Connect
WPS Connect is one of the most popular and widely used open-source Wi-Fi hacking apps for Android and is available on Google Play Store. If the Wi-Fi network has WPS protocol enabled instead of WPA/WPA2 PSK, the user can hack it with this app.
This app is for Android devices operating Android v4.1.2 or higher. This application uses various algorithms such as Zhao Chessung (ComputePin), Stefan Wiehbk (Easyboxpin), Blink to crack the Wi-Fi network key. The app is for educational purposes so, to use it to hack other's Wi-Fi networks without permission is a criminal offense.
Download WPS Connect here.
Reaver
Reaver is another popular and functional Wi-Fi Hacking Apps for Android that you can download to hack Wi-Fi networks from an Android device. This app with a clear and user-friendly graphical UI is one of the best Android apps to hack WPS-enabled routers.
Besides, it has a function called Monitor mode, which automatically switches on and off whenever needed. This app also supports external scripts, so that users can use them with other working scripts to examine more efficient and functional assignments.
Download Reaver here.
WiFi Warden
This one of the Wi-Fi hacking apps for Android arises into the mind when you need to test internet speed, grab WPS Pins for routers, see who's connected to a network, and other common Wi-Fi analysis assignments. WiFi Warden practices only minimal cellular data to scan the nearest free Wi-Fi hotspots around the user.
Though this app does not work as a fully functional Wi-Fi hacking apps for Android, it can help its users to find essential data like Channel number, Channel bandwidth, The router manufacturer, SSID, BSSID, Encryption, Security, Distance, and so on. That can help them to hack any wifi network. This app can calculate the PIN of other networks or help you to get it in different ways. The major highlight of this app is its defense functions to shield a Wi-Fi network.
But the sad part is that Wi-Fi Warden needs a rooted device running Android 9 or later. Even though it's not one of the actual Wi-Fi hacking apps, it's useful nevertheless.
Download WiFi Warden here.
Conclusion
Wi-Fi hacking is one of the most fascinating skills that almost every technology lover wants to learn at once. With these Wi-Fi hacking apps for Android with or without rooting a device, uses can hack any wifi without learning anything about hacking. This list mentioned above covers some of the best Wi-Fi hacking apps for Android that can hack any Wi-Fi network without help.
Also do follow: