The success that Google Chrome has over other browsers is the far-reaching library of extensions available free of cost on the Chrome Web Store. Google Chrome extensions can support various aspects of daily work, whether it is for office personnel, or entertainment, or study.
Google Chrome extensions can also run on Android devices these days, which is great. Since the number of extensions accessible on the Chrome Web Store is so huge, it is challenging to find out the best google chrome extensions that are needed.
Google Chrome Extensions 2020
Hence, here is the list of the best Google Chrome extensions you should be using in 2020, which will help you in your everyday online activities by saving your time and automating your jobs to value your efforts:
Best Google Chrome Extensions for article reading
Mercury Reader
Mercury Reader is of those Chrome extensions that are used to eliminate advertisements and diversions, presents only text and images for a neat reading view on any website. Mercury Reader lets to customize the readers look and feel based on how reading gets fun.
Besides that, it alters the typeface and text size, or turn on the dark theme for more comfortable reading at night. There is no ending. This extension also facilitates to send beautifully formatted articles to your Kindle device with one click.
Add on: Mercury Reader
Save to Pocket
Save to Pocket Chrome extension is the simplest, speediest technique to save articles, videos, and anything else found on the web. With one click, the collected content appears across all the devices user uses, in a clean, and distraction-free way.
The user can read in free time, whether at home, at work, or on the way. Pocket becomes a personal, quiet corner of the internet where users can spend quality time with the stories that matter.
Add on: Save to Pocket
Best Google Chrome Extensions for Productivity
Todoist for Chrome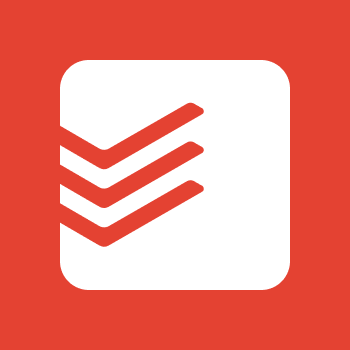 Todoist is one of the best google chrome extensions to organize work and life. Its major applicability is to systemize plans and collaborate on projects, both big and small.
Todoist is the only Chrome extension that you will need to see your to-do list or the lists that your teammates shared and add tasks to it without having to open a separate tab, app, or device.
Add on: Todoist for Chrome
StayFocusd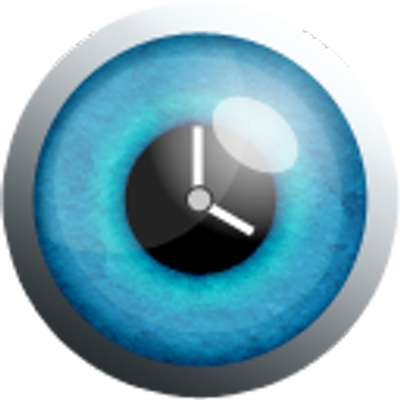 StayFocused is one of those google chrome extensions for the people who lose track of time while surfing random stuff on the internet. StayFocusd improves your productivity by restricting the volume of time that you can consume on time-wasting websites.
StayFocusd also has smart features like the Require Challenge: Once you set time limits on sites, if you want to go backward and edit your settings, you have to finish a challenge (think: retyping a piece of text without typos or answering questions).
Add on: StayFocusd
Best Google Chrome Extensions for Privacy and Security
HTTPS Everywhere
HTTPS Everywhere is one of the best google chrome extensions created by EFF and the Tor Project that involuntarily shifts websites from unsafe "HTTP" to safer "HTTPS." It will guard you upon many sorts of monitoring and account bypassing, and some forms of restriction.
HTTPS Everywhere assures whether a website is secure before you visit it.
Add on: HTTPS Everywhere
Touch VPN – Secure and unlimited VPN proxy
We all well know that Google collects our browsing data and analyze our browsing patterns and habits of what we browse. Guarding your browsing history through VPN is one of the ways of avoiding the sights of Google.
VPN also had the combined advantages of unblocking the region-locked sites. We can use VPN Google Chrome extensions for more privacy like Touch VPN – Secure and unlimited VPN proxy.
Add on: Touch VPN – Secure and unlimited VPN proxy
Best Google Chrome Extensions for Content Marketing
Grammarly
Adding Grammarly on Google Chrome Extension lets you erase writing flaws and find the perfect words to expose your article more deeply. You can drop plenty of texts into the online or desktop application for analysis, or you can use the Google Chrome extension to get any grammar mistakes you're making while keyboarding on the web browser.
The best part is that Grammarly does this automatically and also recommends improvements in real-time. It is worth using while writing Blogs and Emails.
Add on: Grammarly
Onetab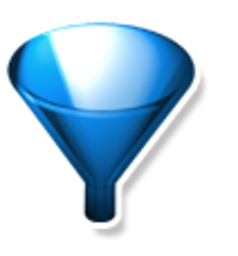 Writing an article has to do a lot of research for content, and it is obvious to get trapped in multiple open-tabs with vast sources you require to arrange. The problem is, once it arrives time to compose and refer back to sources, it becomes difficult to steer between all of the tabs.
Luckily, OneTab lets you put multiple different URLs into one single Tab for easy writing. With Onetab, you can compress your multiple Tabs into one shortlist.
Add on: Onetab
Best Google Chrome Extensions for Screenshot
Nimbus Screenshot & Screen Video Recorder

Screenshot on a laptop or desktop becomes so easy with this one of Google Chrome extensions, Nimbus Screenshot & Screen Video Recorder. It lets you taking and sharing screenshots of a browser. Not only screen capturing but also lets record videos if you want to.
Screen capturing full or partial screenshots, editing and comment screenshots, trimming screencasts, recording videos from screen and webcam, and converting video to gif and mp4 are some of the major highlights of this chrome extension.
Add on: Nimbus Screenshot & Screen Video Recorder
Conclusion
That concludes our listing of the best Google Chrome extensions you should be using in 2020 to become more productive, secured, and nurturing your skills. Check out more chrome extensions on Chrome Web Store and see what extension might grasp your attention.
Keep in mind, adding a lot of extensions to your browser makes your browsing speed slower. So, wisely choose google chrome extensions on your browser that you need in actual.
Also Read:
What Is a Chrome Extension?
According to Chrome, extensions are minute software applications that enhance users' browsing experience. With the help of extensions, it let users customize how Chrome functions based on users' requirements and preferences.
Are Chrome Extensions Free of Cost?
Yes, all Google Chrome extensions are available to download from the Google Chrome Web Store free of cost.