Of course, there are many reasons why anyone would need to trace his or other's phone. If there is a case of a stolen or lost phone, tracking may assist in recovering the phone. Also, parents might require to track and monitor their kids for their safety. Today tracking cell phones has been made easy by the use of free Mobile Tracking apps.
Free Mobile Tracking apps are open-source and are handy GPS tracker software that supports you to locate your phones and your family members and friends as well. This app uses both cell tracking and GPS tracking to optimize battery usage and the accuracy of the location.
Here is a list of the 5 best free Mobile Tracking apps that will help you track that cell phone with just the number as follows:
5 best free Mobile Tracking apps
Mobile Number Tracker Pro
FlexiSPY
Truecaller
FamiSafe
Where's My Droid
1. Mobile Number Tracker Pro
Mobile Number Tracker Pro is one of the best free Mobile Tracking apps that offers multiple tracking options and works best with iOS devices. The application comes with an interactive UI and a notification system as well.
It is free-of-cost, but it has got some drawbacks as well. It requires an active internet connection to make tracking possible and is compatible only with iOS.
Download Mobile Number Tracker Pro here.
2. FlexiSPY
FlexiSPY is full of useful features that provide convenience while smartphone spying and monitoring. FlexiSPY allows you to track the activities of Androids, iOS devices, and computers.
But firstly, you have to install the app on your target device. Then the app operates independently in the background, monitoring activities without drawing attention to the target.
Download FlexiSPY here.
3. Truecaller
Truecaller is one of the popular caller ID & Spam blocking app that lets you identify unknown numbers, spam, or companies calling before picking it up. It allows you to block numbers and auto-block telemarketers and robot-calls. It is compatible with both iOS and Android as well. The application has an auto-update system and offers a simple UI.
In the early days, Truecaller had initiated to make location sharing easier. The location-sharing is achievable using the cell number only. With the application, the users can know who is calling them, and one can track the location using the mobile number only.
Download Truecaller here.
4. FamiSafe
FamiSafe makes parents tracking their children very simple and easy, allowing parents to control screen time, tracing their real-time location, and detecting inappropriate content on kids' devices.
It is free-of-cost and has got an interactive UI. The application is compatible with both Android and iOS devices. The application doesn't only help with the tracking purpose but also works best for the monitoring purpose.
Download FamiSafe here.
5. Where's My Droid
Where's My Droid, the product of Alienman Technologies is one of the best free Mobile Tracking apps, designed mainly for Android, can track a phone for free-of-cost if you lose your Android or someone steals it.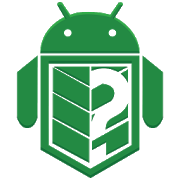 The location tracking process provides detailed and accurate coordinates to recover a phone. That is why it is very much simpler as compared to other navigation services like Google – Find My Device and Find My iPhone apps.
Besides that, you can use the app to activate a ringing noise so that you can hear the phone ringing. Another app feature lets you erase all your stored information if your phone falls into the wrong hands.
Download Where's My Droid here.
Here, we have provided you an overview of the 5 Best Free Mobile Tracking apps. Now, it is up to you to take the next step. If you have any queries regarding the following topics, please feel free to ask us in the comment down below.
Also do follow: