Google Site Kit is a WordPress plugin from Google, which helps to know about how people find and use our site.
In a simple way, it is an all in one WordPress plugin which includes Search Console, Google Analytics, Ad-sense and Page Speed Insights
It is very easy to use and understand because no code editing is required.
Key Metrics and Insights From Four Google Products
Google Search Console: We can easily access the information about the search console report. It helps to track how people saw our site in the search result and what query they used to search for our site.
Google Analytics: It helps to explore how users navigate our site and track goals we have set up for our users to complete.
Ad sense: It helps to keep track of how much our site is earning us.
Page Speed Insights: It helps to see how our page performs compared to other real-world sites.
Use of Google Site Kit: (Merits and demerits):
Access to Multiple Accounts on a Single Page: Site Kit gives information from four different Google products in our WordPress dashboard. We can able to access all accounts and tools from a single page within our WordPress dashboard. We can stay in one place and access everything.
View Combined Statistics: The plugin allow us to view combined statistics for all our posts. The users of the plugin will receive an alert each time a milestone is reached. We can view and monetize our entire network in one easy-to-use funnel.
How does Google Site Kit work?
Google Site Kit is all in one WordPress plugin recommendation by Google. After finishing the setup procedure, it starts to collect all the data. Google Site Kit includes different steps to gather the data. First of all, we have to create client ID then, authenticate it also, verify the URL and at last, connect the Google products: Search Console, Analytics, Ad sense and Page Speed Insights. In this way, Google Site Kit works and we can find a summary of all Google insights in one page which, helps to take a more in-depth look by clicking on them individually.
How to install Google Site Kit?
First, we have to download the Google site kit
Then, Go to inside plugins and add new and click the upload plugin button.
Then, click the install now button.

After installing the Google Site Kit, then click the Activate plugin.

Then click the start setup
Note: Before starting the Google Site Kit plugin we have to complete the five steps which are:
Create Client Id
Authenticate
Verify URL
Connect Search Console
Finish
Something like this,

Let's continue now
Step 1: Go to developers.google.com/web/sitekit and generate your client ID.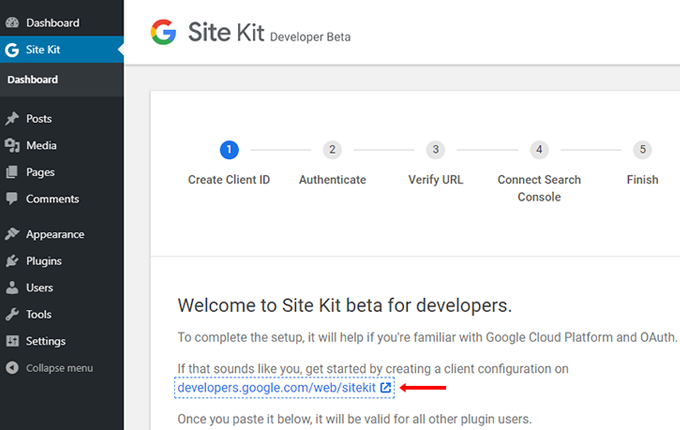 Then, click on Get OAuth Credentials button.
Ok then, copy the OAuth Credentials and click done.
Go back to your dashboard and paste there and click to proceed.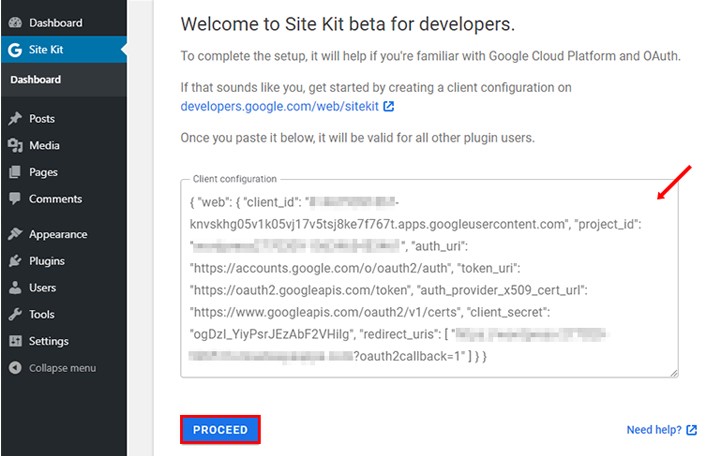 Ok, step 1 is done. Let's move to step 2.
Step 2: Authenticate: Click in the sign in with google then,
Login to your account for further process,
Ok, step 2 is done.
Step 3: Enter your website address and click the Continue button to verify the URL for Google Site Kit plugin.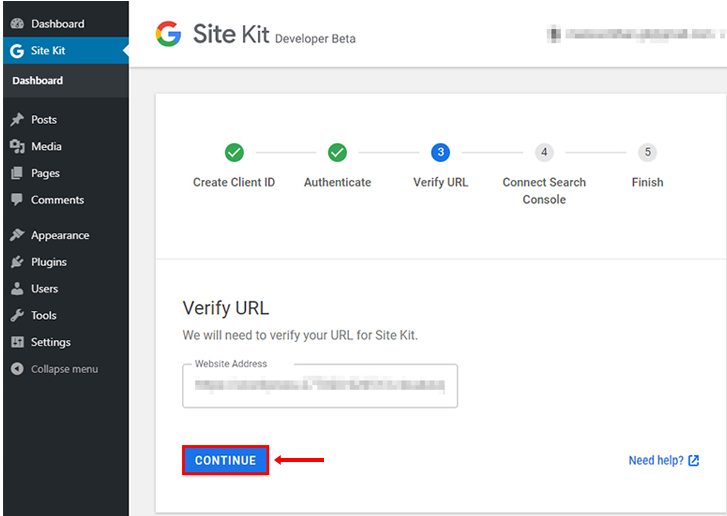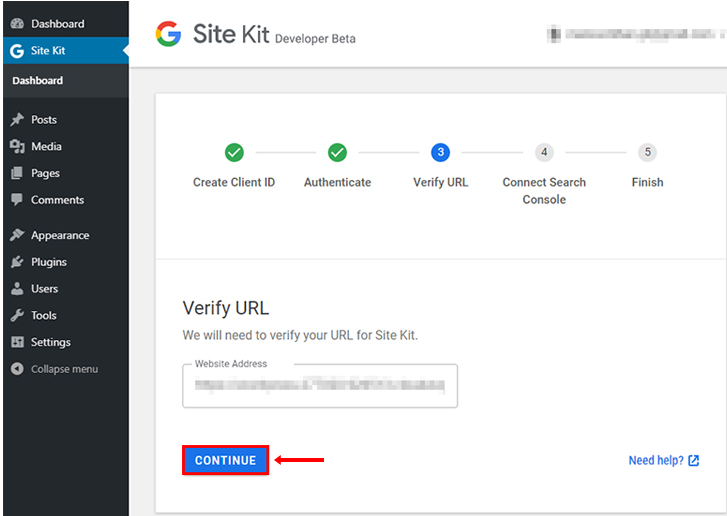 Step 3 also done then,
Step 4: Connect Google Search Console
To connect the WordPress website with Google Search Console click the allow button and grant permission to Google Site Kit.
Then click the allow button.
Finally, you have successfully completed the Google Site Kit setup and connected Google Search Console with the WordPress website. Now click the Go to Dashboard button to connect the website to the other three recommended services.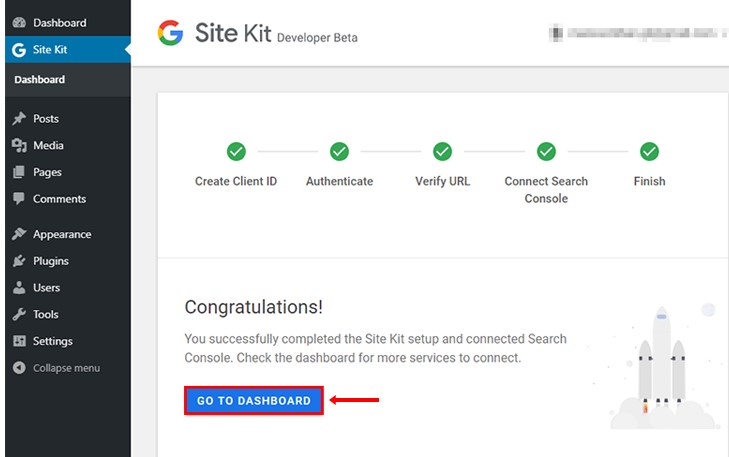 And it looks something like this
In this way, we can connect Analytics, Ad sense and Page Speed Insights and easily access all detailed reports of all these. In short, we can stay in one place and access everything.