Do you think Email Marketing is nowhere?
Well, we all know advanced technology takes marketing to a next level. But the fact is Email Marketing is still going strong today and is possibly the best strategy for you to enhance your business.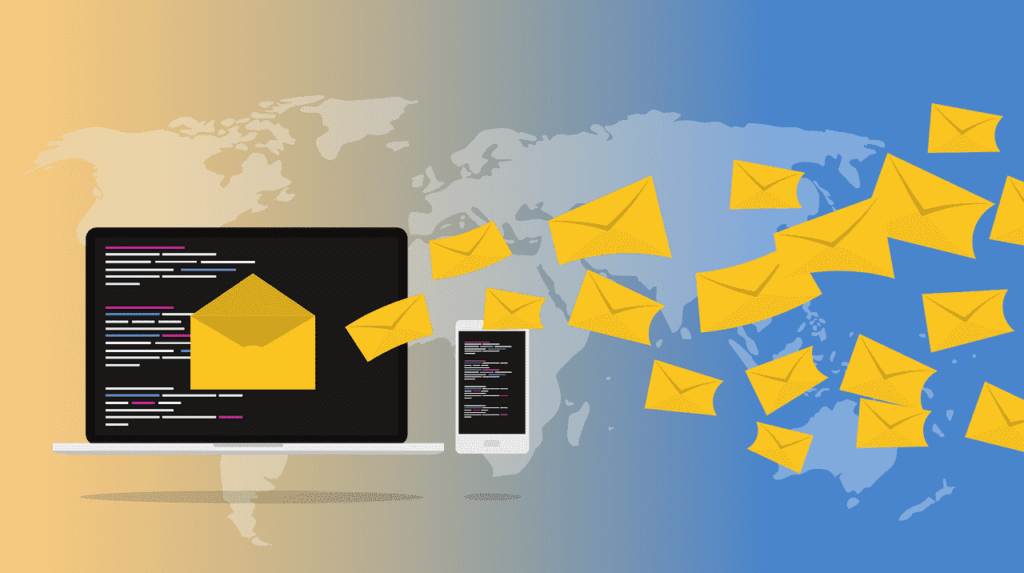 Are you thinking why is that?
It's because people use email more than other platforms.
But there is a problem most people don't know how to do Email Marketing.
In this guideline, you will know what exactly is email marketing and how to do it.
What is Email Marketing?
Email Marketing is the process of targeting your audience and customers by sending emails.
It helps you to increase conversion and revenue by providing more and more subscribers and customers with valuable information to help achieve their goals.
How to do Email Marketing?
First, you have to remember, you are a guest in their inbox. You have to be polite, respectful, and deliver value all the time with your customers.
Get Permission:
Of course, an email marketing campaign will not create without getting permission to get started. You have to focus on building a sizable mail first.
There are different ways to do this. Some marketers prefer to give something away for free whereas others simply offer a newsletter or product updates.
You have to establish your credibility, and explain what the mails are for, and get people interested in it after receiving them.
If you simply post "enter your email for updates" will not make anyone excited.
By sharing a selected call to action or benefit to giving your email address, you will be able to get more people to subscribe.
What are the common ways to attract people to sign up?
•  Email series
• Free Downloads
• Free white papers or eBooks
•  Updating list
Follow through with great content
If your call to action is strong, and you are following up consistently, then you will get a positive campaign.
However, if you promise to send one mail per week but you send them daily then you will fail to attract people.
Also if your audience is expecting daily updates and you don't send, then they are likely to be just as upset in that case too.
This is why the first follow up mail you are sending is so crucial to the success of your email marketing efforts.
The starting follow-up mail should be sent immediately so that you can introduce yourself and plan on doing next, with your new subscriber's email address.
It's better to deliver long-winded and detailed mail rather than quick and unobtrusive.
When to launch a product
You are not running a mail list just for fun but you are there to attract customers and make more sales on your product.
But transitioning from a mail list that gives plenty of free value into a listing that launches a product for money will be a tricky switch to make.
If you want to do it effectively, it's a good idea to think in advance about your launch. You don't want to surprise everyone with the launch of your product all of the sudden.
You will get a more successful campaign if customers expect sales launches every once in a while.
Be sure that your messaging is consistent with the expectation you have already set. If possible, try to understand what the customers have shown interest in before, after, and send similar offers to them through the mail.
Those people who send blind offers possibly lose permission to keep doing so.
As we know each business has different needs, and there aren't any difficult rules as to how often you can launch or provide content.
Just keep in your mind that a mail list is a permission asset and it's better to get more permission.
How to write the best email content
You have to be sure that everyone remembers you and the best way to do this is not to let your mail lapse for too long. You have to try to send at least once a month.
Your email marketing content will be great if you mix messaging and updates and send both product updates and a friendly memo.
Save your product launch for unique updates, offers, and announcements.
Use autoresponder
If you are just starting then it will be easy to personally respond to every new subscriber.
But it is not possible if you will get more and more subscribers.
In that case, you can use an autoresponder which automatically sends out mail that you schedule in advance.
By scheduling a set of mail to send in advance, you can easily save your time.
Companies will schedule a series of mail so that it will automatically deliver, warming up anyone who signs up for your list.
And when you need to announce your product, you can count on the fact that you have already been in touch.
Analytics and Segmentation
To generate better results, you can use analytics and segmentation.
How to understand your email analytics?
Open rate, click-through rate, and unsubscribes are the three most important for email analytics.
First, the open rate explains how many people open your emails. It shows the data when someone clicks on your message.
It will tell you how well you've built your relationship with your readers.
If your open rate is low, that means you have gained many unengaged subscribers. You need to work harder on managing the expectations of your reader.
Next, the click-through rate, shows how many audiences clicked on the link you have provided.
If your CTR is low, that means your message is either not targeted enough so that you have to focus on improving your copy.
Finally, the unsubscribes rate tells you how many people have clicked the "unsubscribe" button on your mail.
How to segment your list
You can split your list into more targeted groups.
After dividing your list you will get the ability to send more targeted communication.
If you don't give them a chance to choose, then definitely you will lose them altogether.
With segmentation, you can send a broadcast only to those who did not open your last message, or to those who showed more interest in your message.
Conclusion
If you have been ignoring email marketing, then you are losing the best platform for marketing your product.
So start to reevaluate your strategy and read the above-mentioned guidelines so that you will get a clear knowledge about email marketing.
You have to follow the promise you made with your client, provide customers what they have asked for and send emails on a regular basis that lines up with their expectations.
Explore More