iOS 14 Picture in Picture mode has is one of the most interesting features that arrived with the latest iOS features update . Picture in Picture(PiP) mode is the feature that allows one the ability to watch videos or video chat even when using some other app . Android users have been benefiting from this feature since Android Oreo. Moreover, Samsung devices had PiP mode even before it arrived on stock Android. But now, Apple has handily pinched this feature with the latest update. This mode allows users to watch the video in small popup windows. That means you can keeping video content playing while you're navigating the rest of your phone.
How to use iOS 14 Picture in Picture mode
To use Picture in Picture mode, you have to first get the iOS 14 update on your phone. After that, follow the steps mentioned below to find the PiP mode.
Open the Settings app.
Then Scroll down, you'll see General and tap on it.
After tapping on the General you'll find Picture in Picture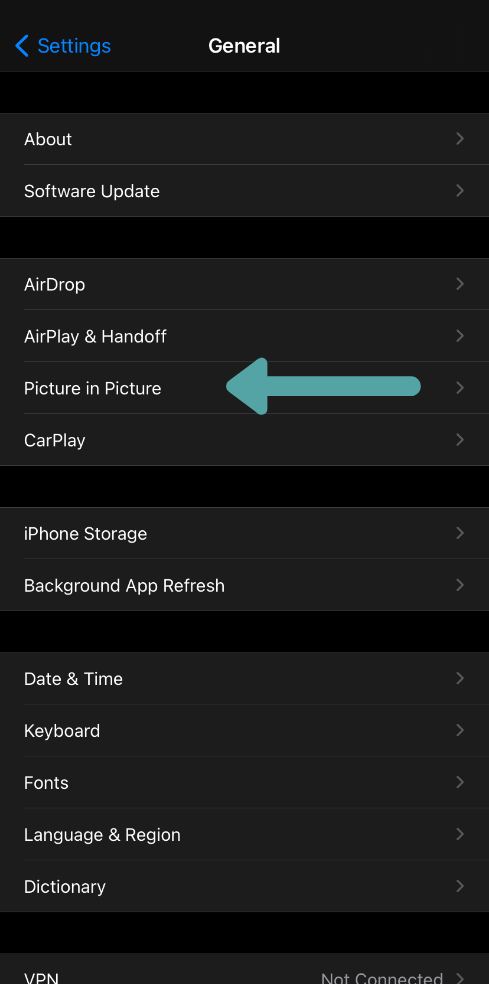 Again, on the inside of Picture in Picture, turn on the toggle button that says" Start PiP Automatically"
If this toggle is off then you need to toggle on.
You need to follow all of these steps to enable PiP mode on your iPhone running on iOS 14.
To see this feature in action, you have to open any video app or Website that supports PiP mode. It works with apps such as Netflix, Amazon Prime, Face Time and YouTube. However, remember that you need to have a YouTube prime subscription to use it on YouTube.
Once the video starts playing swipe up from the bottom on the iPhone without the Home button or press the Home button. Then, the video will automatically start playing over the top of your home screen. Also, you can move this screen windows anywhere you want. iOS 14 also permits the users to minimize it for a certain time by flicking it toward the edge of the screen while keeping the video playing in the background.
If you want to change the size of the pop window using the pinch in and out feature, then you can do it. Also by double-tapping on the popup window opens the app and starts playing the video on full screen. If you would like to close the Picture in Picture windows then simply you can tap on the "X" button.
YouTube Picture in Picture
iOS Picture in Picture mode work for Youtube( it works with the only premium version). Apple has not implemented PiP support yet. But fortunately, there is a workaround for now, where you can open YouTube on safari.
Don't want Picture in Picture to start automatically?
If you don't want to Picture in Picture to start automatically, in that case, you can change a setting on your iPhone.
Open the Settings app on your iPhone, then go to General>picture in Picture and slide the switch to the off position. Now your auto picture in Picture mode is disabled. you'll need to tap on the PiP icon to force the picture in picture mode when a video is playing.
Also Read: