If you are new to Mac and want to install applications but don't know how then read on to find out how to install apps in Mac. Also, find out about the free software download sites for Mac:
Mac App Store
You can get and install apps from the mac app store in your mac. For this, you need to sign in to mac store with your Apple Id. You can search for the app, click on get and then install the app for free ones and buy app for the ones that need to be paid.
The apps on the mac app store are monitored and reviewed prior to release, minimizing the chances of a problem. You can also choose to automate updates to install apps too.
From the web
If the apps are not downloaded from the internet and not from the app store then it might be a bit tricky to install the apps. to install the app follow these steps:
1. First, you need to double click the app that you have downloaded. You might get an error message that says' can't be opened because it wasn't downloaded from the mac
2. Then right-click the file and select open. If it is a zip file it will automatically unpack the zip into its own folder. If it is not a zip file then go to the next step. After the zip file is unpacked go to the folder and locate a .dmp of .pkg file.
3. Then follow the instructions.
If it is a .pkg file then it will do all the work for you, but if you have a .dmp file sometimes you will need to drag the app to the app folder. Drag the app to the application folder, your app is now installed.
This is how to install apps in Mac. You can also download software or applications from various sites found online.
Free software download sites for Mac.
Here is a list of Free software download sites for mac where you will find useful App.
You can find free as well as paid software here. You can also find the reviews for the applications. You find the latest versions of software here. You can find software for Windows, Mac, Linux, Android, iOS, or Windows Mobile. it has easy to use interface which helps to browse for what you need easily.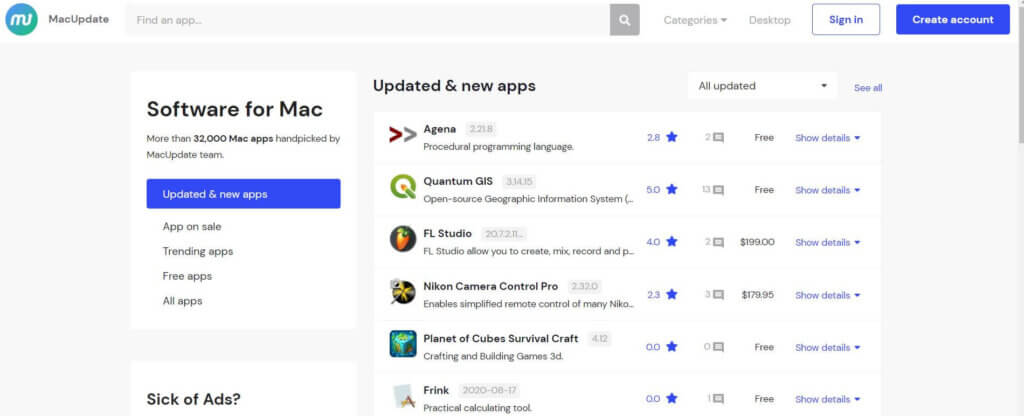 This is one of the most popular sites to download applications for mac safely. It has more than 40000 apps in its library. The apps in the library have been checked before upload so it is free of any type of crapware. In mac update there is an app of the day with a 50% discount, so you can also save money while purchasing those apps. The discounts also run as high as 90% occasionally.
The apps are well categorized which makes navigation easier.
CNET's Download also offers a large collection of apps. It has more than 150,000 free downloads. All the software is checked thoroughly before upload, therefore are free of viruses and other malware.
Pure mac is another of the most secure site to download software and applications for Mac. It has an extensive selection of categories with more than 80 to choose from. This also makes it easier for you to find an app that performs a particular function.
The catch of this site is all the downloads on the site are direct links that the app's publisher or developer has provided. You need to use the best anti-virus software to catch any malware-laden downloads you encounter.
This site has seven categories to select the app from, internet, Productivity, developer, Tools, Utilities, Multimedia, and Messaging. You can find links for the apps that you may use every day such as Spotify, GitHub, and many more.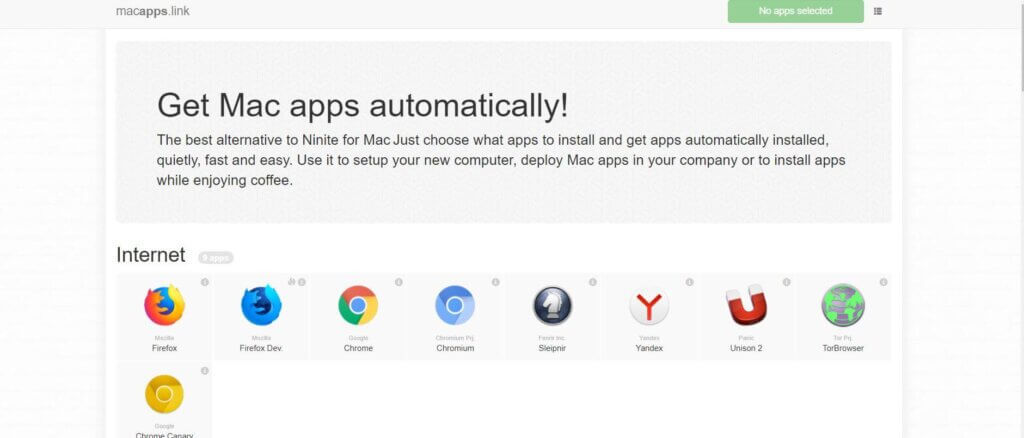 Remember not to download cracked or pirated apps, unknown mirrors, and third-party installers. Also, make sure to run strong Anti-virus all the time to avoid security threats.
That's it. These are some Free software download sites for Mac that we find are useful and will certainly be helpful for you all. If we have missed any you can let us know in the comment.
Hopefully, now You know how to install apps in Mac, also, find out How to install apps in Windows.