Spotify for Artists lets you handle your profile, compose deep music and fans data, add your music to playlists, and remark songs, concerts, and playlists with Artist Pick.
To get a Spotify account for an artist profile, you must have your own music on Spotify, which includes having music distribution licenses to Spotify. After your music gets uploaded on Spotify, in this blog, we will teach you how to create a Spotify Artist Account.
Steps to Create A Spotify Artist Account:
Step 1: Go to Spotify For Artists in a desktop web browser like Chrome, Opera mini, FireFox, etc., and click on the Get Access button to move into another Window.
Note: Do not use a mobile phone or tablet to access the Spotify for Artists website.
Step 2: After moving in, Select Artist or Manager and Continue.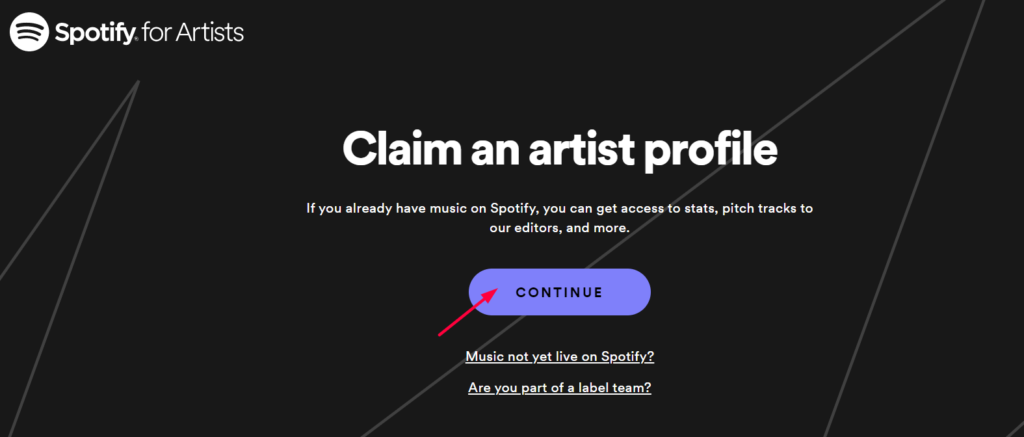 Step 3: Search for your name and, once found, sign in with your account and claim your artist profile to associate to manage that artist profile.
Step 4: Tap on Yes, claim it and on Yes, Continue.
During the process, you will need to connect your profile to your website, your Twitter, or Instagram account to verify your identity. Then, the Spotify team will reconsider your request and get back to you in 0-3 days.
Once you get the email notification, visit the Spotify for Artist page and click "Sign in" to log in to your account. Once verified, go to "Your Dashboard" and begin managing your profile.
We believe that you get an answer to the question, "How to Create A Spotify Artist Account?" If you have any confusion on the following topics, please feel free to ask us in the comment down below.
Also do follow: