For the time, when you don't have a quality image of your own, there are sites that offer quality images for free. Here we will be discussing some top free image download sites.
While using any free image sources there are certain terms and condition of each site for using the images. The terms that you should be familiar with are:
Creative Common
Creative Commons (CC) is a non-profit organization that provides the free licenses that enable the sharing, and use of creative works. It provide Creative Common licenses, which help the creators grant permission and set the conditions for the use of their work. There are various ranges of these licenses. Some creators or free image sites allow any type of use with no attribution required to allowing only certain uses, and no changes. Some may allows any types of use with changes, with the requirement of attribution.

Public domain
When the works are under public domain then those materials are not protected by intellectual property laws such as copyright, trade mark, or patent law. Public owns the work, and anyone can use it without obtaining permission, but no one can own it. This can be a little tricky to understand. Not all images found online are in public domain. Only a particular image of a collection may be in public domain but the collection as a whole might be protected by copyright. Always check to be sure.
Royalty Free
Stock photography agencies uses this type of licence to sell stock images. When the image is under Royalty free then this means you pay for the licenses only once. Then you can use it forever within the accepted ways, without any further payment. This certainly does not mean you have purchased the copyright of the work so make sure you know about the acceptable use of the images that you download.
Make sure you check the terms and conditions.
Table Of Content
Free Image Downloads Sites
Here are some top free image downloads sites that have high quality images:
1. Unsplash
Unsplash features many high-resolution photographs featured by skillful photographers. This website has its own license. You can use the photographs for free in any way you like except to create another similar website.
It is not necessary to credit photographers but it will certainly be appreciated. The website notes a credit link as a way to thank a person for the picture.
There are collections of photos in different categories. You can browse through them if you don't have anything specific in your mind.
The images download is available in different sizes.
You can download the images without sign in, but if you want to create your own collection you can sign in. This makes it one of the best top free images download sites.
2. Pixabay
Pixabay has collections of photos that are of high quality. Along with photos you can find videos, vector graphics, illustrations in pixabay.
The images, and videos are released under Creative Commons. They are safe to use without asking for permission or giving credit to the artist, for personal as well as commercial purposes. Images do not require attribution , but will be appreciated.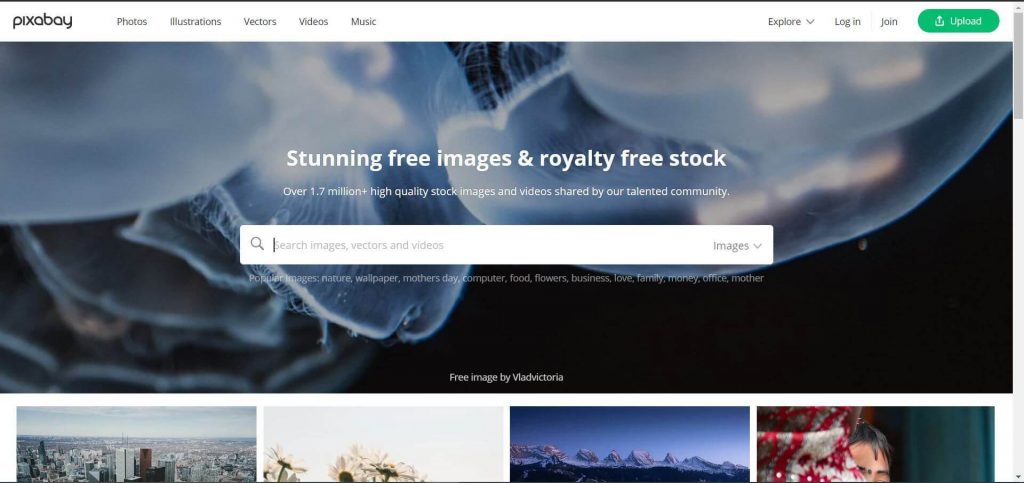 Pixabay has its own licenses that allows the images to be used for free.
However,there are certain exceptions for using the images or videos that you should be aware of.
It prohibits the selling of photos, and videos (or the edited ones) on any other stocks or wallpaper platforms.
The identifiable people or brands in images are not to be portrayed in negative light and associated with any misleading products or services.
3. Pexels
Pexel has large collections of photos and videos that are for free.
You can edit the photos and video from pexel as per your choice. It also offers download option for the images in three, different sizes. Images do not require attribution , but will be appreciated.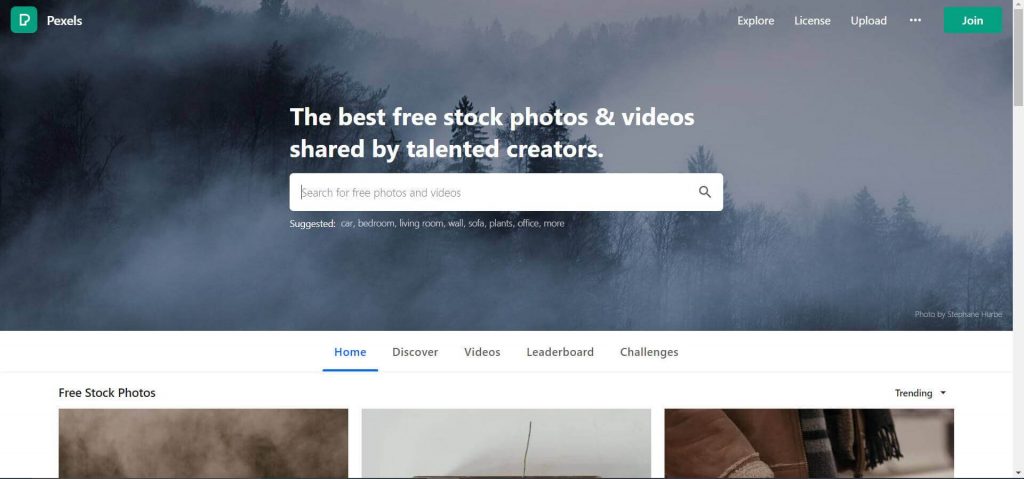 However, It does not allow to sell the copies of photo or video, for e.g. as a poster, print or any physical product without modifying it first.
It does not permit selling of photos and videos to other stock photo or wallpaper platform.
Pexels does not permit implying endorsement of your product by the people or brand in the imagery.
The identifiable people are not to be portrayed in negative light or in any way that is offensive.

4. Burst
It is a free stock photo platform by Shopify. Burst is one of the top free image download sites. The library provides the images both free and royalty-free.
The pictures are available in both low and high resolutions.
In case of any confusion, check the license permission for the photo that you want to use.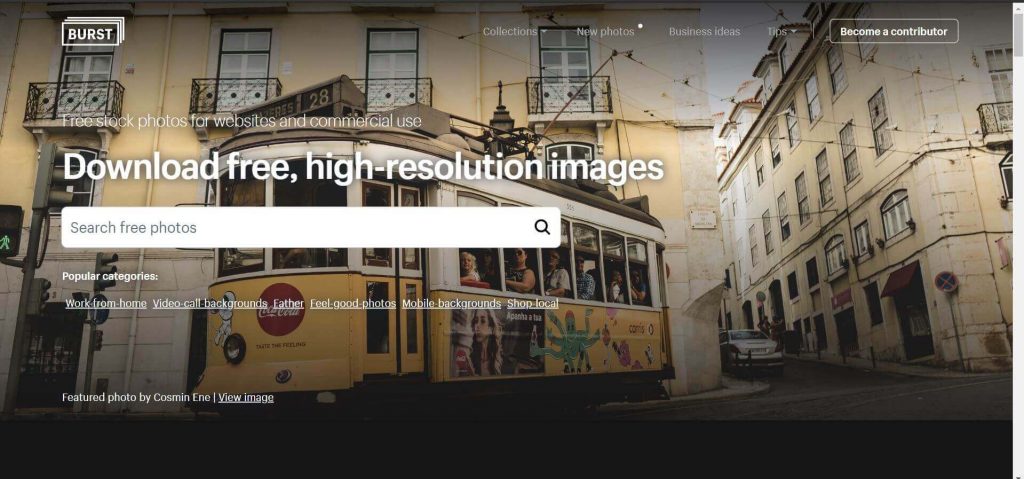 Image do not require attribution but, it is encouraged whenever it is possible. You cannot sell the photos to similar sites or in any form.
It does not permitted to inaccurately attribute the photo to yourself or any third party.
5. Kamboompics
The images that the kamboompics are mostly bright and aesthetically pleasing.
You can download the free pictures, and use them for your blogs and websites, and also for commercial uses.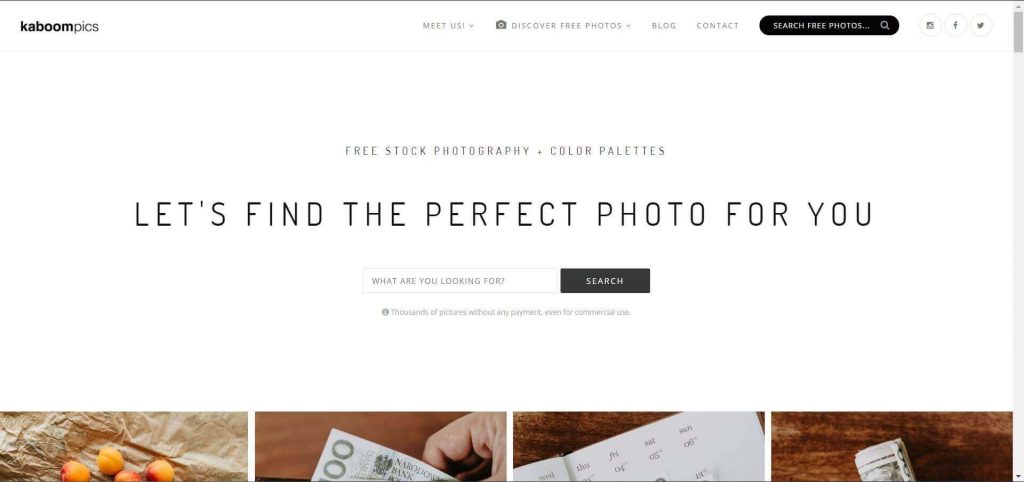 Kamboompics does not permit redistribution of images in any form.
It provides complementary palette of colours in the photo and it allows you to search by orientation as well as colour scheme. The images can be downloaded in three, different sizes: original, medium or custom. Images do not require attribution, but will be appreciated.
6. Stocksnap
In stocksnap, you get many high resolutions photos well categorized under different sections.
You can also filter and explore the photos by date, number of views, downloads or by the trending section.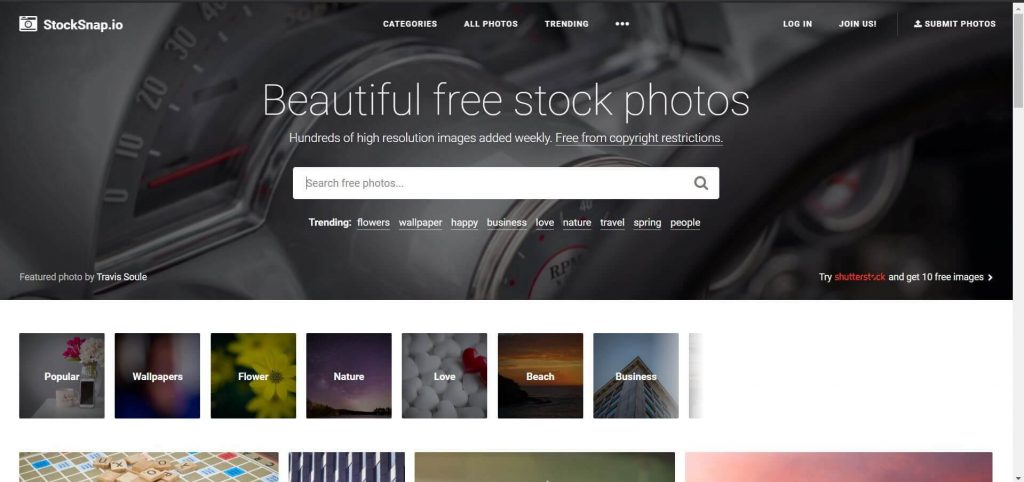 The images from stocksnap are free to download, edit and use for both commercial and non-commercial purposes. Attribution for the image is not compulsory, but will be appreciated.
Like other site, it does not permit redistribution of the picture in any form. It does not allow any false endorsement using the photos.
7. Gratisography
Gratisography offers compilation high resolution images for commercial or personal use. The quantity of the content may not be equivalent to other similar site but the quality is similar. The quality it offers makes Gratisography one of the top free image download sites.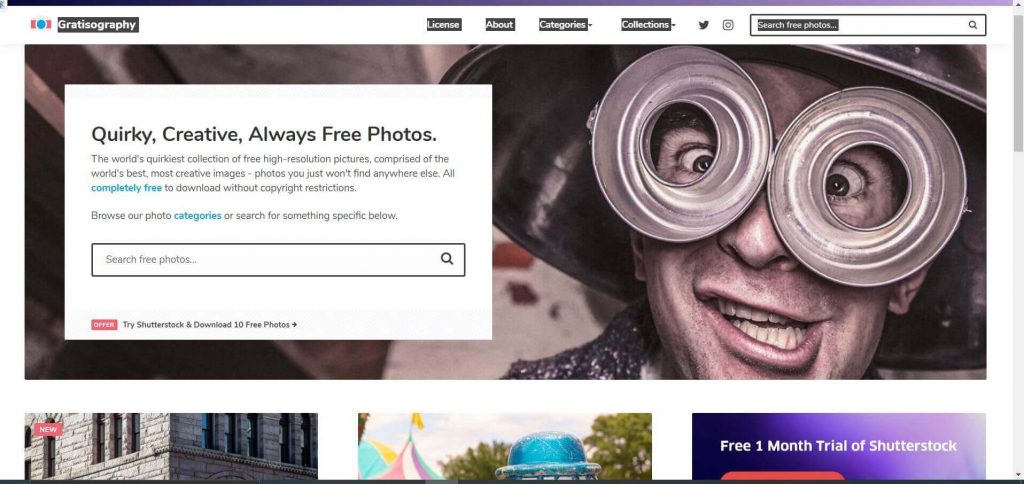 It is prohibits the redistribution of picture in any form.
8. Picjumbo
This platform offers variety of high-quality free images. There are no restrictions on use including the attribution. Photos can be used for personal as well as commercial uses.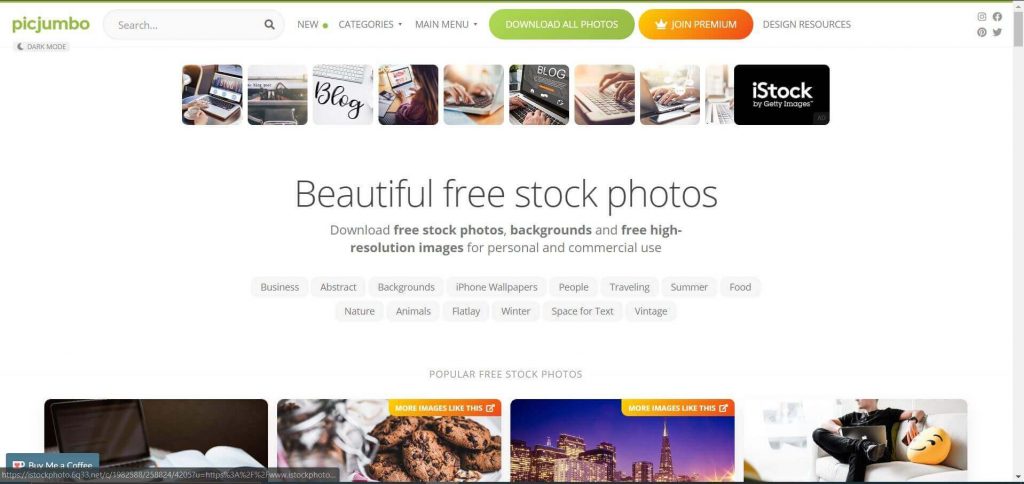 There are different categories for pictures. This make it easier to browse for what you are looking for.
9. Flickr
All the contents available on Flickr is not under public domain, but has collection of images that can be downloaded for free.
To be sure you are using the free ones with permission to edit and use check the license for each image as they vary.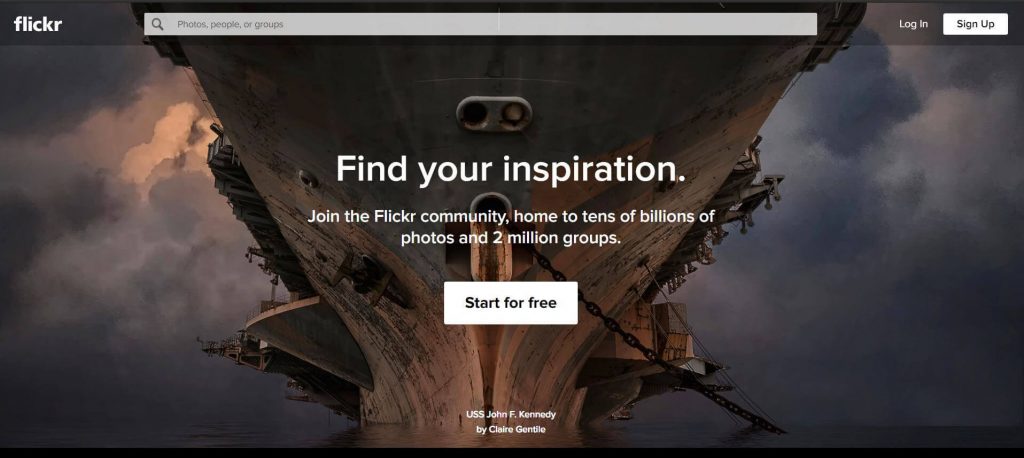 To filter the image, there are options under "Any license" filter to choose the type of license for the images that you want to use.
For example: There are images that can be used and modified for commercial purposes. To find those images select "Commercial use & mods allowed" under the "Any license" filter.
Proper attribution must be given if you are using the photos from Flickr.
10. Freepik
Freepik offers vector graphics for designers. It also has free images for commercial as well as non commercial use.
All images require attribution to the author, but you do not need to pay.
It also offers great editing tools that you can use to make the image better before you download it.
Frequently asked questions
Where can i get high quality free images?
The site like Unsplash, Pixabay, Pexels, Burst, kamboompic, stocksnap, Gratisography, Picjumbo, flickr, freepik have large collection of high quality images for free. You can download and use the images as permitted by the terms and condition of the sites.
How can i find copyright free images?
Free image download sites allows you to download, and use the images for free and without the need to ask for the permission from the site or the photographer. These sites have their terms and conditions for the use of the photos such as, need of attribution, permission to use for personal use, but not commercial etc. Make sure you check them.